Dup-Dup - Pre-Launching Artificial Intelligence Powered Buddy Campaign at Kickstarter
A revolutionary Artificial Intelligence powered Buddy pre-launched its crowdfunding campaign at Kickstarter.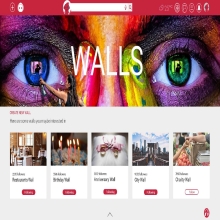 Okemos, MI, April 23, 2018 --(
PR.com
)-- Dup-Dup is a personal A.I. powered buddy website/app which has pre-launched its crowdfunding campaign at Kickstarter.
DupDup knows how important it is to have a great buddy in someone's life who is always friendly and loyal, who takes care of them and gives good timely advice to have a better life.
Now imagine having the digital version of such a great buddy, personified by an all-in-one social media network that treats user like a person and really cares about what user like, instead of spammy social media platforms that just want to monetize user and everything that they do online.
Meet DupDup, a dedicated artificial-intelligence-powered digital buddy that will allow users to socialize, view content that user really interested in, get great health tips, learn about new places to visit, get insights on successful dating or on how to have a happier life with loved one, share quick cultural facts that will help expand knowledge horizons, help advance career and business, while also creating an online safe space with no bullying in sight – which sounds even better when parents think about how much safer their children will be with DupDup at their side.
According to Saquib Khan, DupDup's mastermind, "DupDup programmers and innovators has a mission. More than just building just another profitable social media platform that wants to monetize people, their time, their privacy, attention and personally created content, DupDup want instead to offer them content that is meaningful and relevant, along with many features that bring them closer to what really matters to them."
Dup-Dup will have neuroscientists and psychologists involved in the project so that both mood-based and mood-improving content are displayed. It will offer a daily health tip to help users have healthier habits. It will also remind users about wedding anniversaries, suggesting easy to find and affordable gifts, as well as it will remind them of business meetings, offering insightful tips on how to make them a success.
The Dup-Dup crowdfunding campaign is being pre-launched at Kickstarter, and it seeks to raise $20,000.
The equation is simple: if users like to have DupDup backing them, then it's time to back DupDup to have it there, working alongside users to help make their day-to-day life way better.
Click
here
to make it happen.
Twitter: @DupDupYourBuddy
Contact
Home Office
Saquib Khan
201-486-6589
www.Dup-Dup.com

Contact