The American Academy of Anti-Aging Medicine (A4M) Concludes Its 26th Annual Spring Congress in Hollywood, Florida
The 26th Annual Spring Congress concluded on Saturday, April 14th at The Diplomat Beach Resort & Spa, marking over a quarter century of redefining modern medicine through advanced education surrounding precision and Anti-Aging Medicine.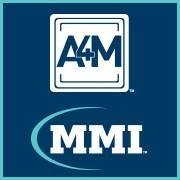 Boca Raton, FL, April 25, 2018 --(
PR.com
)-- Thousands of participants gathered to further their knowledge and understanding of preventive, personalized medicine at the two-day conference in Hollywood, Florida from April 13-14. The Congress focused on brain diseases and disorders, the most current and cutting-edge topics in the landscape of modern medicine, through educational sessions, interactive lectures, and an Exhibit Hall that hosted over 250 exhibitors with products ranging from aesthetic devices and equipment to high-tech medical products. The Exhibit Hall's vendors included all aspects of Integrative Medicine, including nutraceuticals and cosmeceuticals, compounding labs and testing, companies that specialize in CBD services, and high-grade supplements. The event additionally hosted advanced educational opportunities through the newly redesigned Fellowship in Anti-Aging, Metabolic and Functional Medicine (FAAMFM) modules, with oral and written exams conducted for healthcare professionals pursing Anti-Aging board and diplomate certifications.
The Congress featured 40 lectures and academic speakers, 8 learning tracks, and several sponsored workshops and product presentations. This year's keynotes included renowned doctors and lecturers from across the globe, all of whom spoke about the most recently developed practices and protocols in modern integrative medicine.
Keynote presenters included Daniel Amen, MD, Rudolph Tanzi, PhD, Raun K. Kaufman, and Brennan Spiegel, MD, MSHS. Renowned double-board certified psychiatrist, educator, international lecturer, and New York Times bestselling author Dr. Amen discussed the application of brain imaging science to clinical practice and the field of psychiatry, emphasizing the importance of engaging in healthy habits to optimize the brain. Dr. Rudolph Tanzi, Vice-Chair of Neurology and Director of the Genetics and Aging Research at Massachusetts General Hospital, and the Joseph P. and Rose F. Kennedy Professor of Neurology at Harvard Medical School, explored various ways to rewire the brain and modify neuroplasticity through self-awareness and mind-body wellness--potentially protecting against the onset of Alzheimer's and dementia. Raun Kaufman, Director of Global Education for the Autism Treatment Center of America and author of bestselling book Autism Breakthrough: The Groundbreaking Method That Has Helped Families All Over the World, focused on ways to create relationships with children diagnosed with autism. Dr. Brennan Spiegel, Director of Health Services Research for Cedars-Sinai Health System and Professor of Medicine and Public Health at UCLA, examined the applications of digital health science through the immersive power of virtual reality, and the impacts of digital technologies on patient care and addiction.
Further topics addressed at the conference were natural healing therapies, new integrative cancer treatments, cannabis and the brain, hormone therapies, the pain/brain connection, and stem cell therapy. In addition to keynote lectures and afternoon sessions, there were four specialty pre-conference workshops, designed to provide additional clinical education: "Peptide Therapy," "Cannabis in Medicine," "Practice Enhancement Training," and "The Evolution & Application of Fasting Mimicking Diet."
The Spring Congress continues to serve as the optimal platform for healthcare practitioners to establish new professional contacts, receive comprehensive and thorough education in Integrative Medicine, and network with other interdisciplinary medical professionals. Conference attendees emerged armed with increased education, insight, and the requisite tools needed to advance and progress in the changing field of integrative healthcare. As Dr. Amen aptly stated at the outset of his presentation: "When I attend the American Psychiatry Association, I feel like an outsider. When I come to A4M, I feel like I'm with family."
Through peer-to-peer connections, in conjunction with the latest clinical education, we can spur social change—ultimately transforming patient care and enhancing outcomes. Just as spring represents rebirth and rejuvenation, A4M/MMI's Spring Congress highlighted the concept of "brain awakening:" renewing understanding of the complex world of the mind, and finding collaborative solutions together. As Leonardo da Vinci once asserted, "Learning never exhausts the mind."
About the American Academy of Anti-Aging Medicine & Metabolic Medical Institute:
Established in 1992, A4M is the leading nonprofit medical society dedicated to the detection, prevention, and treatment of diseases associated with aging. The organization is comprised of over 26,000 members from 120 nations across the globe, and is dedicated to educating medical and public health professionals and practitioners on the most progressive and innovative clinical research, in addition to cutting-edge scientific technologies. Metabolic Medical Institute is the entity that houses and contains all advanced medical education, available to healthcare practitioners and allied health professionals.
Contact
American Academy of Anti-Aging Medicine
Sarenka Smith
443-525-0156

Contact