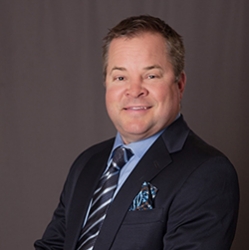 Jacksonville, FL, May 02, 2018 --(
PR.com
)-- Rolling Thunder Business Solutions is pleased to welcome Mike E. Meringer who will lead the company's payment and cloud solutions with a focus on the transportation industry and governmental entities.
Meringer is a transportation and payments professional who has spent the past two decades in the ever-changing intersection of payments and transportation.
"Rolling Thunder possesses a truly unique offering for agencies and integrators looking to simplify the world of payments," said Meringer. "I look forward to introducing the company's innovative, cloud-based payment solutions to my colleagues in the transportation industry."
By leveraging expertise in payments and relationships with major point of sale providers, Rolling Thunder offers support for point-of-sale hardware and software development services including EMV, PCI scope reduction, cloud solutions and training.
"Mike is an expert in the transportation industry and will represent Rolling Thunder well," said Andrew Russell, CEO of Rolling Thunder Business Solutions. "Rolling Thunder can drastically reduce costs and increase revenue by offering cost-effective and world-class payment solutions that are currently not offered."
Meringer's network spans from Boston to Oahu, successfully introducing new and emerging payment technologies to U.S. Transit agencies. He has worked with the largest agencies to some of the smallest, understanding pain points and providing/designing solutions. He understands the various nuances of working in Transit and Federally-funded Government contracts.
Rolling Thunder Business Solutions also provides value-added professional development training in Agile, Lean Six Sigma, project management, diversity and Inclusion, cost management and many other areas for professionals and businesses alike.
About Rolling Thunder Business Solutions
Rolling Thunder Business Solutions is a training, consulting, mentoring, and organizational skills and assessment development organization, offering specialized payment technology solutions. Rolling Thunder is a Disabled Veteran-Owned Business, DBE (Disadvantage Business Enterprise), and a Florida-certified Minority Owned Business (MBE) and veteran business Rolling Thunder is a Disabled Veteran-Owned Business, DBE (Disadvantage Business Enterprise), and a Florida-certified Minority Owned Business (MBE) and veteran business. For more information, visit www.RollingThunderSolutions.com