"New to the Street" Launches New Series "Companies Making America Great Again" to be Broadcast on June 3, 2018 on Fox Business Network Featuring Greenway Technologies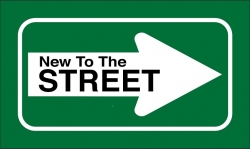 Melville, NY, May 04, 2018 --(
PR.com
)-- "New to the Street brings to the viewing audience a spectrum of companies, each on the threshold of breakthroughs in their respective markets.
FMW Media Works Corp. ("New To The Street"), a leading provider of business profiles and special corporate sponsored programming will be broadcasting the premiere of its new "Companies Making America Great Again" series. The series will be identifying and spotlighting companies that have innovative technologies, that will have significant impact on our nation's economy, community, environment and industry changing innovation. In the premiere "Companies Making America Great Again" segment "New to the Street" will interview Greenway Technologies Inc.(OTCQB:GWTI) President and Chairman of the Board Patrick Six. Greenway Technologies has developed a technology that will impact all of the criteria previously mentioned with their patented little to no carbon emission technology which converts toxic methane and natural gas to create premium diesel, pure water and electricity.
Join "New to the Street" as the team travel to Fort Worth Texas to interview Greenway Technologies Inc. President Patrick Six. While in Texas Anchor Ken Evseroff will visit the University of Texas at Arlington where he will interview Brian Dennis PhD. and Fred MacDonnell PhD. who have been working on this technology since its conception, Ken Evseroff will get Professors' take on the impact this technology is expected to have on the natural gas industry.
In addition, "New to the Street" be interviewing the University of Texas at Arlington's President Vistap Karbhari and Greenway Technologies President Patrick Six regarding the unique relationship between the university and Greenway Technologies Inc.
Finally, the "New to the Street" team will visit the registered G-reformer and discuss with the engineers and designers how this technology improves the tried and tested 100 year old Fischer-Tropsch technology by producing environmentally friendly, economical and efficient results.
"We were so excited to discover Greenway Technologies Inc. and to meet their team. It is because of the impact we believe they will have on the future and the future of our county that we have decided to launch this series and seek out companies like GWTI that we feel the public needs to be aware of," stated Vince Caruso, President of FMW Media Works Corp.
New to the Street airs nationwide on the FOX Business Network. Look for upcoming press releases or join their social media to learn when their upcoming broadcasts will air. Follow us on Linkedin.com, Twitter.com, Facebook,YouTube.com
FMW Media Works produces "New to the Street" which paves the way to the latest financial issues, offering a blend of business and financial services news reporting and in-depth interviews relating to new products, economic analysis, and public company profiles. "New to the Street" airs in the United States reaching potentially 100 million homes, in Canada reaching potentially more than 5.3 million homes and viewed on other select International stations. Visit www.NewToTheStreet.com.
Forward-Looking Statements Disclaimer:
This press release contains forward-looking statements within the meaning of Section 27A of the Securities Act of 1933, as amended, and Section 21E of the Securities Exchange Act of 1934, as amended. In some cases, you can identify forward-looking statements by the following words: "anticipate," "believe," "continue," "could," "estimate," "expect," "intend," "may," "ongoing," "plan," "potential," "predict," "project," "should," "will," "would," or the negative of these terms or other comparable terminology, although not all forward-looking statements contain these words. Forward-looking statements are not a guarantee of future performance or results, and will not necessarily be accurate indications of the times at, or by, which such performance or results will be achieved. This press release should be considered in light of all filings of the Company that is contained in the Edgar Archives of the Securities and Exchange Commission at www.sec.gov.
For more information:
New to the Street
Adam Becker, COO
adam.becker@newtothestreet.com
Greenway Technologies Inc.
IR@gwtechin.com
Contact
New to the Street
Adam Becker
631-465-0284
newtothestreet.com

Contact