Martha L. Fulmer Honored with A P.O.W.E.R. Podcast by P.O.W.E.R. (Professional Organization of Women of Excellence Recognized)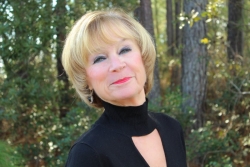 Goose Creek, SC, May 25, 2018 --(
PR.com
)-- Martha L. Fulmer of Goose Creek, South Carolina has been Honored with a Podcast by P.O.W.E.R. (Professional Organization of Women of Excellence Recognized) for her outstanding contributions and achievements in the field of insurance. Podcasts are pre-recorded audio interviews which give P.O.W.E.R. members the opportunity to convey a message or story. This is a great way to increase exposure and market reach and the podcasts are promoted through social media.
About Martha L. Fulmer
Retiring as a Firefighter and EMT in Cleveland, Ohio, and moving South to Charleston, Martha (Marty) Fulmer became an insurance agent with Senior Insurance Solutions which she has done for the past 12 years. She specializes in working with seniors on their insurance needs, helping them gain access to Medicare supplements and life-to-final expense insurance. She markets insurance to all ages but her primary specialty is Baby Boomers and Medicare Supplements.
Marty has recently embarked on an entrepreneurial journey as an internet marketer specializing in high ticket affiliate marketing through her website, www.FutureBlessing.com. She has found a venue that allows women to create their own businesses by promoting high ticket products. She helps people build a business that they can manage from their smartphone or computer in their spare time and earn high commissions. Teenagers to 85 year olds are earning money with this proven system. Her goal is to build this business to allow her to become financially free, travel the world with her husband and work with the Wounded Warrior Program.
Ms. Fulmer is active in the Elks of Summerville and serves as the Secretary/Treasurer of the National Association of Insurance and Financial Advisors, Charleston Chapter. She is a candidate for a M.S. in Business Education. In her free time, she enjoys gardening, bicycle riding and working out. Her greatest enjoyment is spending time with her two children and two grandchildren. Marty states, "Family is my number one reason for working toward a successful and profitable business so that I can help them out when needed, especially with college expenses."
"Only I can change my life. No one can do it for me."—Carol Burnett
To learn more about FutureBlessing.com, view Marty's Podcast at
www.soundcloud.com/user-498580759/martha-marty-fulmer-power-podcast
.
About P.O.W.E.R. (Professional Organization of Women of Excellence Recognized)
P.O.W.E.R.'s mission is to provide a powerful network of women who will mentor, inspire and empower each other to be the best they can be. Through our valuable services, and collaborating with like-minded professionals, our members can gain the recognition and exposure to achieve their career goals. P.O.W.E.R. offers exposure through their website as well as their digital and print quarterly magazine.
Contact
P.O.W.E.R. (Professional Organization of Women of Excellence Recognized)
S. K. Koop
516-365-3222
www.powerwoe.com
Ellen Gold

Contact