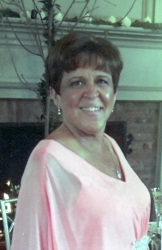 Patchogue, NY, May 15, 2018 --(
PR.com
)-- Mary P. Lodato, RN of Patchogue, New York has been acknowledged as an Honored Member by Strathmore's Who's Who Worldwide for her outstanding achievements and high level of success for over 42 years in the field of healthcare.
About Mary P. Lodato, RN
Ms. Lodato is a Registered Nurse at BMHMC (Brookhaven Memorial Hospital Medical Center) which is a hospital providing patient care in Patchogue, New York. She provides basic nursing services in the ambulatory surgical unit with pre- and post-op patients. She is bilingual in Spanish and English. Ms. Lodato enjoys teaching bilingual nursing assistant students, L.P.N. students and those in the working maternal child arena.
Born on August 31, 1954 in Bronx, New York, Mary obtained a L.P.N. from Eastern Suffolk BOCES in 1973 and an A.S.N. from Suffolk Community County Community College in 1982. Previously, she taught L.P.N.'s at BOCES and worked at an OB/GYN office. She married Anthony on August 25, 1979 and they have three children. In her spare time she enjoys family activities, bbq's, traveling to Europe and reading.
Ms. Lodato states, "I truly love nursing and mentoring nursing students and new hires who come to the facility."
For further information, contact www.brookhavenhospital.org.
About Strathmore's Who's Who Worldwide
Strathmore's Who's Who Worldwide is an international advertising, networking and publishing company based in Farmingdale, New York. They are proud to be able to satisfy their clients and continue to have repeat clientele due to their longevity and pride in their products and services. The Owners strive to connect business professionals to enhance their contact base and networking capabilities so they can get the acknowledgment and publicity within their industries and beyond. The Strathmore family has been providing these valuable services for over two decades. They target executives and professionals in all industries to be featured in their publication and on-line directory. Industries include business, law, education, healthcare and medicine, fine arts, IT, government, science, real estate, entertainment and many more accomplished fields. Professional profiles are listed in an annual hardcover journal and in a detailed, searchable database on the website www.strww.com.