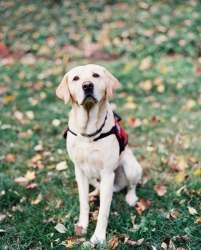 Madison, VA, May 09, 2018 --(
PR.com
)-- The council for Service Dogs by Warren Retrievers, or "SDWR," has released a statement today amidst allegations of a recent lawsuit by the Virginia's Attorney General.
States SDWR's attorney John B. Russell, Esq., "We have not yet seen the Attorney General's lawsuit, but we deny any allegation of wrongdoing and we absolutely deny that we have ever set out to mislead, cheat or defraud our many happy clients. Service Dogs by Warren Retrievers has a long history of serving people with invisible disabilities, including many people with Type I Diabetes. This long history of service includes being a recipient of Virginia Governor Terry McAuliffe's 'Spotlight' Award in 2017.
"We have been working with the Virginia Attorney General's Office to address any areas of concern they may have. In many areas, we had already changed our procedures long before their investigation began. Over the last 8 months, Mr. Warren has suffered a series of debilitating brain injuries. His doctors indicated that the severe stress he was under certainly contributed to these brain injuries. Dan is working hard at rehab.
"We will review the lawsuit when we receive it, and we promise to fight these ridiculous allegations at every step. We ask that all of our loyal clients who are all fighting their own battles against invisible disabilities know that we continue to work with them and support their efforts in training and improving the performance of their support dogs."