New 2-Factor Authentication System Now Available for Businesses
PasswordWrench Launches the Most Advanced and Secure 2-Factor Authentication.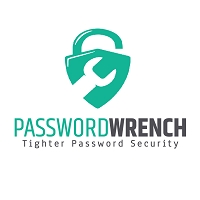 Sacramento, CA, May 10, 2018 --(
PR.com
)--
PasswordWrench
™ today announced the launch of its patent-pending 2-Factor Authentication solution which protects individuals' and corporations' confidential information while reducing online identity theft. PasswordWrench offers a unique 2-Factor Authentication (also known as "Dual Authentication" or "2FA") that provides the most advanced security, not based on unsecure SMS, making it almost impossible to intercept, impersonate, or hack information.
Over 140 million people had their credit information stolen from Equifax, 500 million accounts at Yahoo were compromised, a substantial number of Twitter passwords were exposed last week, just some among the many breaches that have happened recently. All digital users should replace passwords and take an extra step of protecting their assets by turning on a 2-Factor Authentication to increase security. It's going to protect against many threats especially Phishing. For these reasons, the demand for 2-Factor Authentication (2FA) has increased exponentially.
The solution provided by PasswordWrench solves the following huge security problems:
1. Biometrics – despite the hype, biometrics are not renewable, so once compromised, they are no longer usable
2. Electronic PIN generator devices are expensive and takes time to produce and ship
3. Most 2-Factor PINs sent across external networks that can be intercepted
4. Solutions requiring the user to install applications and carry a mobile device
5. Applications that are used to track users and invade their privacy
Today, most 2-Factor Authentication systems are based on SMS (Short Message Server) or Text Messages. It's a simple system that requires the user to have a mobile phone and cell phone carrier subscription. When a PIN is sent to the user it must go through the phone carrier to be processed and few seconds can elapse for when the PIN is received on the user's mobile phone. The latency is too cumbersome at times. If the PIN is not received at all, which happens, the user is then left potentially stranded. There is also the possibility for the PIN to be intercepted since it must go through two external steps before reaching the end user. Or the user loses their phone number because the hacker was able to transfer and hijack it.
Another solution that eliminates those issues which increases security and also removes latency is by using a PIN generator device. It looks like a small calculator and by pressing a button displays a digital number. Many banks use these for their 2-Factor authentication. The devices are pricey and take time to produce and replace if the device is lost. Because of the delay in replacing a device, you could potentially be stranded for an undetermined amount of time. It's not the most convenient solution for businesses.
PasswordWrench has a new technology that resolves those issues by using a system of Password Cards that can even be downloaded and/or printed to fit in a wallet. This system does not require a cell phone carrier, WIFI, or an application to be installed which avoids the reliance on third parties, as well as the costs, while increasing security, and can be replaced immediately without any delay. The way it works is simple. The end user has a Password Card in their possession after activating their 2-Factor Authentication. The Password Card is a grid of random characters. The PIN generated by any system consists of coordinates of those random characters. So A1 will mean Column A and Row 1, for example. The user simply needs to match those coordinates and enter the matching character, like a Bingo game card. There is no wait time, no latency. Entering a PIN of 2 characters will take a few short seconds, and the security odds are now greater than an SMS PIN of 5 digits. There isn't any information that can be intercepted nor any phone numbers that if transferred would compromise the user's security.
PasswordWrench provides an API and many SDKs written in multiple programming languages to facilitate the integration in any system. This solution is affordable, easy to integrate, and provides the highest level of security. PasswordWrench's 2-Factor Authentication is currently available for businesses, with a range of subscriptions plans at
https://www.passwordwrench.com/Portal#/register?isdual=true
. More information on how it works can be found at:
https://www.passwordwrench.com/Public/DualAuthService
.
Contact
PasswordWrench
Patrick Tardif
925-264-9015
https://www.passwordwrench.com

Contact