Xirkle Announces 1 Million XIR Coin Airdrop for All College Students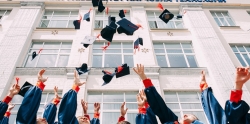 New York, NY, May 15, 2018 --(
PR.com
)-- On May 15, 1888, Nikola Tesla filed a patent for a dynamo electric motor with the US Patent Office. In honour of Nikola Tesla's achievements and his relentless pursuit of higher education, Xirkle is conducting a crypto airdrop of 1,000,000 XIR coins. This digital currency airdrop was created to encourage all college students to continue their studies at those colleges and universities. Moreover, Xirkle wants to further support the early adoption and usage of digital currencies among millennials.
Recent research shows that the best rewards credit cards are offering many benefits to its members. To ensure a fast, cost-effective, and trustless ecommerce transaction at scale, Xirkle (XIR) crypto coin was developed as an alternative payment option to the legacy credit cards processing system, while rewarding members for the usage of the XIR coins with its Xirkle Store.
To increase the user adoption of its digital currency, Xirkle aims to redefine the legacy customer loyalty rewards program by leveraging the blockchain protocol of Stellar Consensus Protocol (SCP).
Within Xirkle's ecosystem, Xirkle (XIR) is a non-security digital currency, which was based upon SCP via the federated Byzantine agreement and created exclusively for ecommerce and/or financial transactions on Xirkle Store (https://store.xirkle.com) and/or other entities.
By tokenizing the Xirkle Store with the XIR coin, Xirkle will have the capacity to allow online customers to earn fractional XIR coins on their purchases plus the traditional purchase points.
Xirkle identified certain methods for customer acquisition and retention, while also increasing customer loyalty and dramatically reducing churn rate. These methods can be observed in the official whitepaper: https://xir.xirkle.com/Xirkle-Official-White-Paper-V0.88.pdf
Xirkle (XIR) upcoming integration with its ecommerce Xirkle Store is ideal for early adopters of blockchain technology, which has been proven to be beneficial for tech savvy users and newcomers.
For this crypto coin airdrop, Xirkle will give 30 XIR coins to each student that submits a completed XIR claim form. The hard cap for this airdrop is 1,000,000 XIR coins. Offer expires on June 30, 2018. The XIR coin distribution will start on July 1, 2018 after our verification of all completed claims.
College students can claim their 30 XIR coins here:
http://bit.ly/2KmrsU2
About Xirkle LLC
Xirkle is an up and coming search engine, which was founded in 2015. Xirkle and its digital currency XIR aim to tokenize its shopping cart for customers, while leveraging Stellar's blockchain technology. Buy or sell XIR coins at StellarTerm: https://stellarterm.com/#exchange/XIR-xirkle.com/XLM-native
Contact
Xirkle, LLC
O. Tom Chhuong
646-883-3124
https://xirkle.com/
XIR Coin site: https://xir.xirkle.com
Xirkle Store: https://store.xirkle.com
Xirkle Search: https://www.xirkle.com
Email: support@xirkle.com
Phone: (646) 883-3124

Contact