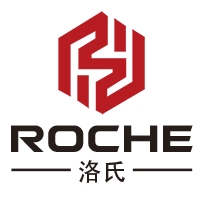 Los Angeles, CA, June 12, 2018 --(
PR.com
)-- As the second quarter of 2018 comes closer, Chinese toggle clamp and latch manufacturer Roche continues to impress clients with quality products. With over 12 years of operations in the industry, Roche has built an excellent reputation.
The company manufacturers four types of
toggle clamps
; vertical toggle clamp, horizontal toggle clamp, pull push toggle clamp, and latch type toggle clamp. Across these four types, Roche offers 500+ sets of toggle clamp products. The company is also a premier flight case hardware manufacturer, offering 1000+ sets of
toggle latches
across eight product categories. These include, case latches and butterfly latches, and pull down latches, adjustable toggle latches, butterfly locks, spring toggle latches, and
case handles
. If you need more Roche's industrial handles for case you can view www.rochehandle.com.
This comprehensive range of products makes it easy for Roche to meet the diverse needs of the market. Every toggle clamp and latch the company ships has passed ISO and RoHS certification. Roche can also modify its standard products to suit the specific needs of a client.
A spokesperson for Roche commented, "We have an extraordinary design team, an amazing factory, and the best QC inspection team. This enables us to deliver the best [toggle] clamps and latches in the market. Clients trust us because of our quality and speed."
Roche's mold manufacturing factory has more than a thousand molds in stock, best-in-class die casting casting, polishing and surface treatment technology. Moreover, the company has an experienced team of professional QC inspection and packaging team.
With all these qualities, Roche confidently exports toggle clamps and latches to Europe, North America as well as Australia. The spokesperson added, "Clients across the world count on us because they know that we know more about their toggle clamp market than local dealers."
In addition to being an accomplished manufacturer of toggle clamps and latches, Roche is also knowledgeable about the accessories market. Coupled with an intimate understanding of client requirements, this enables Roche to command more revenue with their high-quality toggle products and accessories.
Every year, Roche exports some 20 million sets of toggle clamps, latches and accessories to clients across the world, very quickly. Catering to the global market at this level requires numerous qualities, and Roche continues to prove it has all of them.
About Roche
Roche Industrial Co., Ltd. is a Chinese manufacturer of toggle clamps, latches and accessories,
industrial handles
, based in the industrial city of Dongguan, China. Operating for over 12 years, Roche caters to an international market, shipping toggle clamps across the globe. The company has 500+ products and ships 20 million units worldwide every year. You can learn more about clamps at www.rocheclamp.com and www.rochehardware.com.
Media Contact Details
Dongguan Roche Industrial Co., Ltd.
Address: No.83, XiZheng 1st Road, Shajiao Community, Humen Town, Dongguan City, Guangdong
China 523936
Robin Luo
Tel: +86 0769-89366747 Cel: +86-13380155275