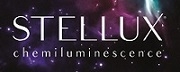 Salem, NH, June 19, 2018 --(
PR.com
)-- ALPCO, a leading producer of research and clinical immunoassays, announced it will showcase its new STELLUX® Chemi Active GLP-1 (7-36) amide ELISA at the American Diabetes Association's 78th Scientific Sessions June 22-26, 2018 in Orlando, FL. This new addition to the
STELLUX® Chemiluminescence ELISA platform
will equip diabetes and obesity researchers with a highly characterized tool to accurately measure low fasted levels of active GLP-1 (7-36) amide in rodent and human samples.
The new STELLUX® Chemi Active GLP-1 (7-36) amide ELISA can also be applied to various research models such as glucose-stimulated insulin secretion, perifusion, and diet-induced obesity.
ALPCO will also introduce its new Young Investigators Travel Grant Program at the ADA's Scientific Sessions, which was created to help advance progressive diabetes and obesity research by graduate students, postdoctoral fellows, and early stage investigators. The program seeks to stimulate and reward research applicable to the investigation and eventual development of diabetes and obesity treatments, therapies and/or medical innovations.
When asked why the company chose to launch their new assay and grant program at ADA's 78th Scientific Sessions, ALPCO President Sean Conley explained, "This meeting hosts physicians, researchers, and academics in the diabetes and obesity field who, like us, share the common goal of advancing research to help improve patient outcomes. As such, we felt this was the best arena for us to showcase our new STELLUX® Chemi Active GLP-1 (7-36) amide ELISA and Young Investigators Travel Grant Program, as each were developed to not only aid in diabetes research, but also improve the quality of care that healthcare professionals provide to their communities."
To learn more, visit ALPCO in booth 762 at ADA, or visit
www.alpco.com
.
About ALPCO
American Laboratory Products Company (ALPCO) was founded in 1991 as an importer and distributor of immunoassay-based products for the North American life science markets. The company has since grown into a premier channel representing over 60 collaborating partners from around the globe. Today, ALPCO offers a wide range of testing solutions, providing scientists and healthcare professionals with vital tools for advancing research and improving quality of care.