NACA Announces Philadelphia "Achieve the Dream" Home Ownership Event
Major Event to Help Low to Moderate Income Home Buyers June 21 – June 25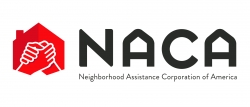 Boston, MA, June 15, 2018 --(
PR.com
)-- NACA, the nation's largest HUD certified non-profit housing and community advocacy organization, will help low to moderate income home buyers and others in the greater Philadelphia area take the first steps toward achieving their American Dream of homeownership during a special four-day free event June 21 – June 24, from 8:00 AM to 8:00 PM at the Greater Philadelphia Expo Center located at 100 Station Ave., Oaks, PA 19456.
NACA's Best in America Mortgage Program will be highlighted at the event. Homebuyers who purchase through the NACA program buy with no down payment, no closing costs, no points or fees and no PMI. Everyone receives a below market interest rate and perfect credit is not required. The interest rate can also be bought down to virtually zero. This is a truly unique opportunity for homebuyers to realize the dream of affordable homeownership and NACA services are free of charge.
NACA provides the best mortgage in America with these extraordinary terms:
· No down payment required
· No closing costs (lender paid)
· No fees
· Loan-to-value -100% for purchase and 110% for purchases with a rehab
· No consideration of credit score
· Below market fixed interest rate
· Term of 15 or 30 years fully amortizing
· Buy-down to permanently reduce the interest rate to virtually zero percent
· Purchase and renovation funds available
Thousands have attended previous Achieve the Dream events in Baltimore, MD and Newark, NJ. Achieve your dream of homeownership today, the NACA way.
For documents needed and to register, go to
www.naca.com
or call (425) 602-6222. Walk-ins are welcome.
About NACA
The Neighborhood Assistance Corporation of America (NACA) is a non-profit organization dedicated to economic justice through home ownership and community action. Founded by economic advocate Bruce Marks over thirty years ago, NACA is the largest HUD certified counseling agency with more than two million members nationwide. Through programs such as the Best in America Mortgage and HomeSave, NACA has helped thousands of consumers modify an unaffordable existing home loan or secure a mortgage to purchase a new home. With 47 offices nationwide, NACA pledges a character-based, no fee, no down payment and no closing fee home loan. NACA's proven process allows low to modest income consumers to realize the American dream of homeownership. Bank of America and CitiMortgage have committed $13 billion to NACA pre-approved mortgage loans. www.naca.com. #AchieveTheDreamNACA
Contact
NACA
Tina Tyler
(781) 525-9595
www.naca.com
NACA, National Director, Communications

Contact