Health Gorilla, Inc. Solves a Major Healthcare Challenge and Closes $8.2M Series A Round of Funding to Accelerate Growth of Its Clinical Network
New capital will allow for further rapid expansion of company's Clinical Network adoption that solves the challenge of clinical data interoperability, securely connecting healthcare organizations, regardless of EHR being used.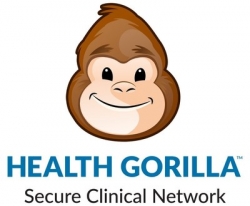 San Francisco, CA, June 25, 2018 --(
PR.com
)-- Health Gorilla (
https://www.healthgorilla.com
), provider of a nationwide Clinical Network that enables clinical data interoperability announced today a new round of capital investment to accelerate the growth of its Clinical Network.
Health Gorilla is solving one of the major challenges facing the healthcare industry today with its Clinical Network that provides an interoperability platform to connect the entire healthcare ecosystem, allowing physicians, payers, hospital systems, diagnostic service providers, and accountable care organizations to gain a complete picture of their patients within the entire care continuum.
Health Gorilla's Clinical Network connects doctors, service providers (such as clinics, long term care facilities, hospitals, HIEs, IDNs, diagnostic labs, pathology, genetic and radiology imaging centers), and consumers in a HIPAA-compliant exchange of normalized information and communications that was never before possible – ultimately creating better interactions and empowering providers and patients to truly take control of their own health.
With the Health Gorilla Clinical Network, clinical data is exchanged between providers treating common patients in a unified way, allowing them to bypass the need to implement costly EHR upgrades. Clinical Network provides real-time identity verification solutions, data quality and normalization processes, allowing for secure exchange of information between inpatient and ambulatory EHR systems, lab and radiology information systems, HIEs and RHIOs repositories.
Health Gorilla solves the problems associated with incompatible EHR data formats by normalizing and standardizing multitude of incompatible clinical data formats into an aggregated CCDA/FHIR record to provide healthcare organizations with a secure longitudinal and actionable view of their patients' medical history. Clinical Network also automates external EHR clinical workflows at the point of care, enabling instant patient nationwide locator and identity verification, electronic ordering of labs, procedures, imaging, referrals and online patient data synchronization between clinical systems, reducing the rate of incomplete, duplicate procedures while eliminating inefficient paper based processes.
"We are excited about the current viral adoption of the Clinical Network by providers and health systems. With the new funding we are able to further accelerate the Clinical Network adoption to include many new Accountable Care and Hospital Systems, service providers, physicians and patients. Our solution for the clinical interoperability has become a key driver in the revolution of today's healthcare delivery by effectively connecting the entire continuum of care within a single, universal and secure clinical data synchronization platform," stated Steve Yaskin, CEO of Health Gorilla.
"We are also excited about the CMS decision to change its Meaningful Use Incentive Program to include interoperability as the key to helping EHR users achieve seamless and secure sharing of clinical records across their care continuum. Health Gorilla has been working for years to close communications gaps and interoperability issues across the medical community that demands seamless, automated communications and a single point for providers and citizens to view entire medical history," Mr. Yaskin added.
"Health Gorilla's Clinical Network can help healthcare providers meet today the new policies and procedures outlined in the draft 'Trusted Exchange Framework and Common Agreement' (TEFCA) recently released by the Department of HHS, Office of the National Coordinator for Health Information Technology (ONC)," Mr. Yaskin stated.
The draft proposes policies, procedures, and technical standards necessary to advance interoperability. Health Gorilla Clinical Network addresses current TEFCA requirements by enabling:
· Patient Access -- Patients must be able to access their health information electronically without any special effort.
· Population-level Data Exchange -- Providers and payer organizations accountable for managing benefits can receive population level health information allowing them to analyze population health trends, outcomes, and costs; identify at-risk populations; and track progress on quality improvement initiatives.
· Open and Accessible FHIR® APIs -- The health information technology (health IT) community should have open and accessible application programming interfaces (APIs) to encourage entrepreneurial, user-focused innovation to make health information more accessible and to improve electronic health record (EHR) usability.
Health Gorilla's clinical network securely exchanges clinical information from laboratories, imaging centers, hospitals and any EHR by normalizing a variety of current industry data standards (HL7, LOINC, DICOM, CCDA, and many others). Health Gorilla is HIPAA-compliant and ONC MU2 certified with SOC compliance. The Network is available via EHRs, IDNs, diagnostic service providers, direct web browser access and Health Gorilla mobile apps, which allows both medical professionals and consumers to securely access its full features while on-the-go.
About Health Gorilla, Inc.
Health Gorilla's nationwide Clinical Network connects doctors, vendors, and patients within a single, secure interoperability platform – creating a closed loop of communication and transforming how care is managed. Health Gorilla automates clinical data aggregation, including hospital admissions, transfers, discharges, social and family history, plan of care, referrals, lab results, imaging and medications to compile entire patient chart into a universally interchangeable FHIR/CCDA format for physicians, medical facilities and patients, which improves health outcomes at the point of care. To join the Clinical Network and redefine what quality care means, healthcare administrators, physicians and patients can join at www.healthgorilla.com.
Contact
Health Gorilla
Ford Phillips
618-463-1027
www.healthgorilla.com
Steve Yaskin

Contact