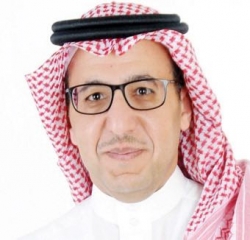 Riyadh, Saudi Arabia, July 11, 2018 --(
PR.com
)-- flynas, the national Saudi carrier and leading low-cost airline in the Middle East, revealed that it has carried three million passengers to all its domestic and international destinations during the first six months of this year.
Statistics released by flynas, the winner of Middle East's Leading Low-Cost Airline award, showed that the largest proportion of passengers were from domestic flights which amounted to 19,364 flights, followed by 10,142 international flights, bringing the total number of flights to 29,506 between January till the end of June.
In this regard, Mr. Bandar Al-Muhanna, Chief Executive Officer of flynas, said that the number of passengers indicates the confidence in flynas' keenness to provide premium comfort to our passengers. He added, "The new economy-class fares (Light, Plus and Premium), which were launched in early April, has attracted more passengers by providing them with an array of travel options to meet their demands and travel needs."
Al-Muhanna stressed that flynas is working continuously to develop its fleet in order to enable it to carry more passengers and open up new job opportunities for national talents, in line with flynas' strategy which aims to effectively contribute to realizing the objectives of the Kingdom Vision 2030.
In the last few months, flynas has launched direct flights to Baku in Azerbaijan, Tbilisi in Georgia, Vienna in Austria and Greece, as part of its strategic expansion plan for 2018 that aims to reach as many destinations as possible.