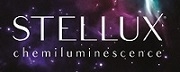 Salem, NH, July 17, 2018 --(
PR.com
)-- ALPCO, a leading producer of research and clinical immunoassays, recently announced the launch of its
STELLUX® Chemi Active GLP-1 (7-36) amide ELISA
. The chemiluminescence ELISA features increased sensitivity to accurately quantify active GLP-1 (7-36) amide levels as low as 1.5 pg/mL with a 25 µL sample volume. The low sample volume coupled with the increased sensitivity of the assay allows researchers to effectively quantify fasted levels of active GLP-1 (7-36) amide in rodents and humans.
"Our customers were experiencing challenges in confidently quantifying active GLP-1 (7-36) amide levels without cross reactivity to other forms and metabolites of GLP-1, as well as being able to use the same kit in rodent and human models," explains ALPCO's President, Sean Conley. "We designed our STELLUX® Chemi Active GLP-1 (7-36) amide ELISA to address these needs and provide a more sensitive and flexible tool to better serve model systems such as fasted and fed, glucose-stimulated insulin secretions, perifusion, and diet-induced obesity. We are confident these features will empower users to further their diabetes research beyond the bench and improve care."
Additionally, the STELLUX® Active GLP-1 (7-36) amide ELISA is highly specific with 100% cross-reactivity to GLP-1 (7-36) amide, and does not cross-react with other proglucagon derived fragments such as glucagon and oxyntomodulin. The assay can be easily run in less than three hours, allowing users to run more samples each day. It is currently for research use only and not for use in diagnostic procedures.
Visit
alpco.com
to learn more about the STELLUX® Chemi Active GLP-1 (7-36) amide ELISA.
About ALPCO
American Laboratory Products Company (ALPCO) was founded in 1991 as an importer and distributor of immunoassay-based products for the North American life science markets. The company has since grown into a premier channel representing over 60 collaborating partners from around the globe. Today, ALPCO offers a wide range of testing solutions, providing scientists and healthcare professionals with vital tools for advancing research and improving quality of care.