Acquire Gets "Smart" in Its New Home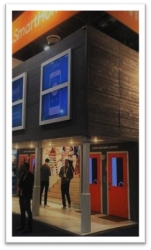 Raleigh, NC, July 18, 2018 --(
PR.com
)-- Acquire, the leader in campaign marketing and business development services, is excited to announce the addition of a new client to its already robust business portfolio. Recently, the firm issued a few statements from its Management Team to give the greater Raleigh-Durham community an insight into this brand new campaign. This fledgling campaign with the nation's leaders in SmartHome Technology will certainly mean a great deal to Acquire and their team. Having inked a fresh contract with a burgeoning company will obviously give them a more dynamic position within the local business community, but just how much is yet to be seen?
"Acquire feels it is important to continually challenge ourselves to jump into unfamiliar industries. This business philosophy will allow us to constantly push the boundaries of what our entire company is able to achieve." - Grant Gulledge, Sr. Director of Operations at Acquire
Clearly, Acquire has their sights set on something bigger than the current position it occupies within the Raleigh-Durham business community. With that in mind, how will they know if this new campaign will achieve the same level of success they have come to enjoy in recent months and quarters of business? Let them explain:
"We feel we are able to grow and scale most any brand, company, service or industry. The SmartHome Whole-Home Automation Industry is no different. Our involvement in this sector will give us a particular market penetration that we have yet to explore, and, if we're being honest, no one really knows how big this particular industry can be. It is a very motivating endeavor for the future of our firm." - Zack Schuch, National Director at Acquire
As of Q2 2018, SmartHome/Whole-Home Automation companies account for $150M+ of gross annual sales domestically. Combine that growing number with Acquire's involvement in the Consumer Technology, Telecommunication, Green/Ride-Share and Renewable Energy Industries and it becomes easy to see how Acquire is quickly becoming an increasingly prominent name in the Mid-South economic landscape. These industries, while similar, are in diverse areas. The positions that Acquires' clients reside allow for higher market caps, increased future market expansion opportunities and greater stability for the foreseeable future. With the current economic growth projections for the U.S., this client addition could mean very big things for Acquire in Q3/Q4—giving a bright outlook for the 2019 fiscal earnings year.
To learn more about the Acquire team, their philanthropic efforts, community outreach and company culture you can visit their website at aquirerdu.com. They can also be found on every prominent social media outlet, including Glassdoor. Acquire is located on the 12th Floor of the SunTrust/AllScripts Building off of I-440/Wade Avenue in the North Hills area of Raleigh, NC.
Contact
Acquire
Julie Banks
(919) 817-1418
acquirerdu.com

Contact