Kimberly Berg Honored on the Reuters Billboard in Times Square in New York City by Strathmore's Who's Who Worldwide Publication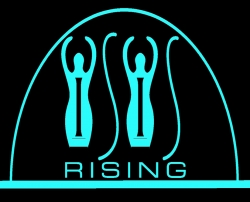 Cadyville, NY, August 17, 2018 --(
PR.com
)-- Kimberly Berg of Cadyville, New York has been honored on the famous Reuters Billboard in Times Square in New York City by Strathmore's Who's Who Worldwide for his outstanding contributions and achievements in the field of art.
About Kimberly Berg
Kimberly Berg is Male Feminist Advocate and Artist creating artwork expressing women's feminism, independence and integrity. He creates a visual experience that encourages women to feel confident that they have the ability, strength and resources to take control of their life. Kimberly advocates for women's art. Mr. Berg's expertise is in creating artwork intended to inspire and free women from traditional patriarchal restraints. His catalogue features work in pastel, paint and charcoal and is comprised of female nude studies. He wishes to make viewers aware of goddess worship that predates by thousands of years the imposition of male gods. He seeks to create work that is empowering and liberating to women worldwide. Isis Rising is his website that enables Mr. Berg to feature his art and to serve as an educational tool for home-schoolers and women unaware of their Neolithic heritage.
Kimberly obtained a B.A. in Literature and History from the University of Wisconsin in 1964. He has received numerous awards including the Palm Art Award in 2009. Mr. Berg has exhibited his work in many places including The Florence Biennale, an international contemporary art exhibition in the Historical Fortezza da Basso in Florence, Italy in 2009. He aspires to honor women and feminist artists by founding an art museum devoted to exhibiting feminist art.
For further information, contact www.isisrising.net.
About Strathmore's Who's Who Worldwide
Strathmore's Who's Who Worldwide is an international advertising, networking and publishing company based in Farmingdale, New York. They are proud to be able to satisfy their clients and continue to have repeat clientele due to their longevity and pride in their products and services. The Owners strive to connect business professionals to enhance their contact base and networking capabilities so they can get the acknowledgment and publicity within their industries and beyond. The Strathmore family has been providing these valuable services for over two decades. They target executives and professionals in all industries to be featured in their publication and on-line directory. Industries include business, law, education, healthcare and medicine, fine arts, IT, government, science, real estate, entertainment and many more accomplished fields. Professional profiles are listed in an annual hardcover journal and in a detailed, searchable database on the website www.strww.com.
Contact
Strathmore Worldwide
Susan Perrault
516-677-9696
www.strathmoreworldwide.com
Syndi Reibman

Contact