Oktopost Becomes a HubSpot Connect Certified Partner
Oktopost joins HubSpot as a Connect Certified Partner, empowering B2B marketers to build highly-targeted marketing campaigns with social engagement data.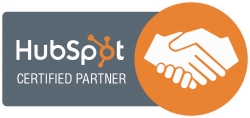 Tel Aviv, Israel, August 16, 2018 --(
PR.com
)-- Oktopost, the only social media management platform for B2B enterprises, today announced that it has joined HubSpot as a Connect Certified Partner. HubSpot, a leading growth platform, works hand-in-hand with Oktopost to supercharge its inbound marketing programs by introducing a new set of social engagement data to its customers.
With the Oktopost integration
, HubSpot users gain a wealth of insights into their audiences' social media activity, which they can use to enhance their lead scoring, nurturing, segmentation, and attribution programs. For every social engagement – be it a click, mention, or conversion – Oktopost captures this raw data to enrich lead profiles within HubSpot. The more social insights inbound marketers have, the more effective they can be at creating highly targeted campaigns that push leads through the funnel.
"At HubSpot, we're always looking for innovative companies that allow our clients to upgrade and enrich their marketing programs," said Brad Coffey, Chief Strategy Officer at HubSpot. "We're excited to have Oktopost on as a Connect Partner and know they'll bring value to our customers by enabling them to leverage social engagement to send the right message, to the right person, at the right time."
"Entering the HubSpot ecosystem as a Connect partner is more than an integration; it allows Oktopost to accelerate the growth of HubSpot customers," said Daniel Kushner, CEO at Oktopost. "With lead and revenue attribution ranking highly on any CMOs agenda, the Oktopost-HubSpot partnership empowers CMOs with valuable social engagement data so they can accurately associate a lead with a specific social post, network, and campaign."
Together, Oktopost and HubSpot strive to help B2B marketers worldwide break data silos and prove the true ROI of social media, beyond likes and shares. "Here at Optimove, we thrive on data, and always look to integrate all available data points across our technology stack. With Oktopost, we can capture relevant activity on various social networks and leverage it for lead scoring and for better context when communicating with our leads," said Amit Bivas, Head of Marketing at Optimove.
Oktopost's data-driven approach to helping B2B marketers establish their social media ROI is verified by various partnerships with Act-On, ClickDimensions, Eloqua, Marketo, and Salesfusion. If you're a HubSpot and Oktopost user, and would like to set up the integration or gain actionable use cases, feel free to reach out to your respective customer success manager. For those interested in learning more about Oktopost's social media management platform, please
visit our website
or email contact@oktopost.com for more information.
About Oktopost
Oktopost is the only social media management platform that is architected for B2B enterprises. Founded in 2013 by B2B SaaS veterans, Oktopost enables B2B marketers to manage and publish social content at scale, measure valuable business metrics, and amplify social reach through employee advocacy. Integrating natively with leading marketing automation platforms, Oktopost allows B2B marketers to leverage social engagement data for improved lead scoring, nurturing, and attribution programs. To learn more about how Oktopost helps enterprises reach their B2B goals with the power of social, we invite you to schedule a
personal demo.
About HubSpot
HubSpot is a leading growth platform. Since 2006, HubSpot has been on a mission to make the world more inbound. Today, over 48,000 total customers in more than 100 countries use HubSpot's award-winning software, services, and support to transform the way they attract, engage, and delight customers. Comprised of Marketing Hub, Sales Hub, Service Hub, and a powerful free CRM, HubSpot gives companies the tools they need to manage the customer experience from awareness to advocacy.
HubSpot has been named a top place to work by Glassdoor, Fortune, The Boston Globe, and The Boston Business Journal. The company is headquartered in Cambridge, MA with offices in Dublin, Ireland (EMEA HQ); Singapore; Sydney, Australia; Tokyo, Japan; Berlin, Germany; and Portsmouth, NH.
Learn more at
www.hubspot.com
.
About Optimove
Optimove is the Science-first Relationship Marketing Hub, used by hundreds of customer-centric businesses to drive measurable growth by scaling customer engagement. Optimove combines the art of marketing with the science of data to autonomously generate actionable insight, empowering marketers to deliver highly-effective personalized CRM campaigns across multiple channels. The company's unique technology suite helps marketers maximize customer spend, engagement, retention and lifetime value.
Contact
Oktopost
Sapir Segal
+1-646-559-6157
www.oktopost.com

Contact