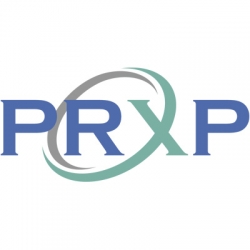 Kansas City, KS, August 24, 2018 --(
PR.com
)-- PRxP of Kansas Pharmacy proudly announces it has achieved accreditation through Accreditation Commission for Health Care (ACHC) for Specialty Pharmacy Services.
Accreditation is a process through which healthcare organizations demonstrate compliance with national standards. Accreditation by ACHC reflects an organization's dedication and commitment to meeting standards that facilitate a higher level of performance and patient care.
ACHC is a nonprofit organization that has stood as a symbol of quality and excellence since 1986. ACHC is ISO 9001:2015 certified and has CMS deeming authority for Home Health, Hospice and DMEPOS.
PRxP's mission is to provide high quality pharmacy services and personal care to patients while ensuring compliance. They pride their dedication, innovative services, and their passion to provide excellence. By becoming part of the PRxP family, they welcome you with open arms.
PRxP's complete Healthcare Solution for patients allows them the opportunity to provide quality personal care to the patient while ensuring compliance. Their pharmacists collaborate with patients and health care professionals to ensure the medication therapy is clear and understandable. The staff provides clear communication with a professional sensitivity to their patient's needs. The pharmacists respect the patient's role in decision making for treatment options and care as well as follows the patient's bill of rights.
For more information, please visit www.340bpharm.com, or contact at info@340bpharm.com or (855) 566-3710.