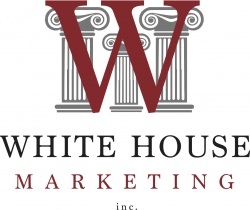 Ontario, CA, September 03, 2018 --(
PR.com
)-- Randy explained that the inclusion of new clients and services increased demand for staffing and is the primary reason for the company to branch out into these Utah cities. "Much research has been done on Salt Lake City and its surrounding areas," he said. "With the expansion into this new territory, we promise to bring more jobs and promotions to the area.
"The manager has been well-trained on the clients—products, services, and promotions—and he has successfully trained and developed many people in his time with the company. He's ready."
White House Marketing Leader Discusses Hiring Objectives
As the company expands into the new territory, the need for additional team members is evident. The new manager noted he will be searching for new talent very soon. "We will be conducting over-the-phone and webcam interviews to jumpstart the process of adding to our team," he said.
According to the new manager, the company has developed a strategic way of fast-tracking people to a management position. "Student mentality and positivity are the only attributes that cannot be taught," he said. "Everything else are minor tweeks."
One point that Randy strongly emphasized was that White House Marketing is not opening in Salt Lake City to fill positions, however, it's more about providing an opportunity to those who want a long-term career in a business, marketing, customer service, or entrepreneurial field. He finishes by saying, "It is not for the weak; it's a position for those who have once been weakened yet are determined to come out strong. It is not a corporate-style position, whereas one person must retire for another to move up. It is merit-based and performance-based."
About White House Marketing
White House Marketing is a dynamic communication and business consulting services firm. Their team of marketing specialists is dedicated to leveraging innovative promotional initiatives to empower their clients' brand growth. They take advantage of cutting edge research and unique channels to consistently exceed clients' outreach goals. By injecting personal interaction into all of their campaigns, the White House Marketing team is able to build a rapport between businesses and their customers. This has resulted in a track record of superior return on investment and customer acquisition for the firm's clients. Learn more about the company's service offerings by visiting WhiteHouseMarketingInc.com.