INTERTEL Strengthens Executive Team with Nate Hessel's Promotion to Senior Vice President of Corporate Strategy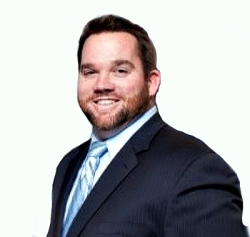 St. Louis, MO, September 07, 2018 --(
PR.com
)-- INTERTEL, the nationally recognized leader in Medical Canvassing, today announced the promotion of Nate Hessel to Senior Vice President of Corporate Strategy, effective immediately. A new role, based in St. Louis, Hessel will lead INTERTEL's sales and marketing, continuing to build the company's brand as it enhances its service offerings and moves to target new claims industries to benefit a growing clientele.
"Nate's aptitude and contributions have been invaluable, and he embodies so many of the wonderful traits of our company. His innovative thinking and vision will continue to enhance the strategic direction, growth, and profitability of INTERTEL," said Steve DeRossett, President of INTERTEL, Inc.
Hessel joined INTERTEL as the Director of Client Services in January 2011 and quickly advanced to the role of National Director of Business Development in May 2012. In 2015, Hessel was promoted to Vice President of Client Services and Business Development. Hessel has since expanded INTERTEL's national presence. He spent over seven years driving growth in new markets, client segments, and solutions across INTERTEL's primary clientele of insurance companies, third-party administrators (TPAs), self-insured companies, and insurance defense litigators.
This role is a key addition to the executive team that will unify management of strategy, execution, and of the entire organization as INTERTEL continues to grow. Hessel will be responsible for the leadership of the Sales and Marketing team strategy, leading in the development of business opportunities and creating customized solutions to client needs.
"INTERTEL is propelling the industry forward with an innovative approach to Medical Canvassing–one that is focused on confidentiality, security compliance, and system access control," said DeRossett. "The appetite for insurance client preference towards vendors with W2 employees and advanced Medical Canvassing solutions, goes beyond insurance claims. I know Nate will continue our success."
Added DeRossett: "As the Medical Canvassing solution becomes ever more advanced, Nate is well-suited to help us navigate this challenging environment. Nate will be instrumental in maximizing our collective value in the insurance claims marketplace."
"I'm thrilled to be part of a team that is so incredibly focused on serving the best interests of our client partners," says Nate Hessel, SVP–Corporate Strategy. "I am grateful for the support and confidence Steve DeRossett has shown me at INTERTEL. I look forward to continuing to provide the insurance claims community with a best-in-class experience, partnering with INTERTEL."
Hessel holds a degree in psychology from Missouri Baptist University.
About INTERTEL, Inc.
INTERTEL provides professional, cost-effective investigative services to assist in the fight against insurance fraud. With dedicated staff serving insurance companies, self-insured companies and third-party administrators around the world, INTERTEL knows how to spot fraud and how to obtain information on those who perpetrate it. INTERTEL is the nationally recognized leader and industry architect, provides the most secure, consistent and quality information to the claims industry.
Contact
INTERTEL, Inc.
Melissa Thomas
800-791-7776
intertelinc.com

Contact