Introducing ION PRO Services, LLC a One-Stop-Shop That Combines Core Values with Innovative Hot Tapping Solutions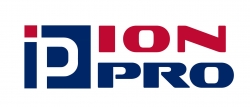 Cypress, TX, September 24, 2018 --(
PR.com
)-- ION PRO Services, LLC wants you to know they can handle the pressure, up to 5000 psi to be exact. Although a new company, leaders at ION PRO Services are combining a customer-centric culture, values such as truth and transparency, and more than 20 years of experience to offer oil and gas a full range of hot top and line stop service capabilities.
The core of ION PRO is the promise of disciplined execution with defined procedures. ION PRO has the ability to service 1" to 42" gas or liquid pipelines for operating pressures up to 5000psi. The scope of ION PRO Services goes beyond standard solutions. Rather, ION PRO Services strives to be a one-stop shop and delights in engineering specialized, innovative, quality solutions for its clients. Specialties include replacement of Pig SIGs and corrosion coupons, as well as subsea hot tapping. Qualified experts and state-of-the art equipment all ION PRO to offer a better process and better services, under one roof.
CEO Ken Breaux shares his vision for ION PRO Services, LLC. "The market has seen stable conditions over the past few months. With the prediction of growth in years to come, ION PRO seeks to tap into the market with its comprehensive scope of expert solutions and state-of-the-art equipment. Our proven technology is safe, reliable and cost-effective."
About
ION PRO Services, LLC
: At ION PRO Services, LLC we strive to bring to our customer the quality "we care." We promote at all times the truth and transparency of our processes. We care and we do what we promise to do! Ion. The Future.
For more information on how ION PRO Services, LLC can offer you an improved schedule and reduced risk call us at 1.832.674. 4096 or email
sales@ionproservices.com
Contact
ION PRO Services, LLC
Ken Breaux
832.674.4096
ionproservices.com

Contact