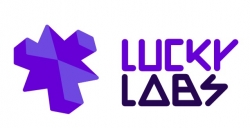 Kyiv, Ukraine, September 25, 2018 --(
PR.com
)-- Ministry of Economic Development and Trade of Ukraine submitted Ukraine's export brand. The Ministry plan to present it to the public on November 2018 at the exhibition China International Import Expo 2018.
It is symbolic that one of the central graphic icons illustrating products and services exported from the Ukraine is the image of a person's head. That is not surprising. According to the State Statistics Service of Ukraine for January-September of last year, there are 17.2 million people of working age in the Ukraine. However, the UN statistics for the same period shows that Ukraine's population of working age is 25.2 million people. "That's the difference of almost 10 million people who left the country," states Oleg Soskin, director of the Ukrainian Institute of Society Transformation.
Does Ukraine export "brains"? Apparently, it is the knowledge and skills of Ukrainian specialists that are one of the highest demand in the world economy. Ukrainian IT companies preferred to earn on developing hardware and software, while keeping talented specialists in the Ukraine. Lucky Labs, one of the 15 largest Ukrainian employers in IT, follow this strategy.
"We prefer to export business products of Ukrainian IT developers, and not their 'brains.' For many years now we have provided programming services and ready-made software solutions. We value our employees, stimulate their professional and personal growth, help them become the best in their industry, while staying in Ukraine. It is due to proper motivation that we have no problem of a rapid decrease in the average term of employees' stay in the company. Facebook and Google admit that the above-mentioned figure in their companies collapsed twice: from 3 to 1.5 years. At the same time, our employees remain loyal to Lucky Labs on average for 2.6 years," the press service of Lucky Labs reports.
DOU website held an independent vote. According to the results, Lucky Labs workers note competent project management and well-established communication between company's management and employees, the recognition of their merits and friendly atmosphere. These enables Lucky Labs be among the top 10 best IT employers in the country and create unique IT solutions and products for customers around the world.