Wayne S. Hill Appointed as SVP to Lead ABD Life, Wealth, and Disability Practice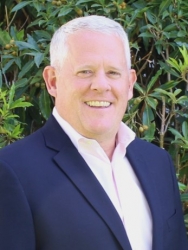 San Mateo, CA, October 09, 2018 --(
PR.com
)-- ABD Insurance and Financial Services announced today the appointment of Wayne S. Hill as Senior Vice President of the ABD Life, Wealth, and Disability Practice. With more than 15 years of wealth management experience, Wayne and his team will partner with clients to develop personal wealth strategies.
ABD has built a strong reputation for delivering innovative risk management solutions and services tailored precisely to the need of every client's business operations, their organization and their phase of growth. Wayne and his team bring the same level of expertise and service to support the specific financial planning needs of their clients and to individuals in their region to effectively mitigate risk and preserve and distribute wealth in a tax-efficient manner.
"Wayne has successfully built a Wealth Management practice over the last 15 years, gaining the business and respect of his clients and earning him recognition as a stellar consultant," said Brian Hetherington, Chairman, ABD Insurance and Financial Services. "He is ideally suited to lead this new practice based on his deep industry knowledge and his commitment to service excellence. His business acumen and forward-thinking perspectives will help lead this strategic initiative and drive long-term growth for ABD."
Wayne joins ABD Insurance and Financial Services from Northwestern Mutual, where he spent the last 15 years successfully building a Wealth Management practice and overseeing a large team of qualified financial advisors. A recipient of the OARS award for excellence in recruiting and sales, Wayne is highly skilled at managing and recruiting the industry's strongest advisors and producers. Of his experience in wealth management, he says, "My mission is concise but meaningful: create and preserve multi-generational wealth by solving risk-based needs first."
Wayne will be located in Walnut Creek and can be reached
wayne.hill@theabdteam.com
or on
LinkedIn.
About ABD
ABD is an employee-owned and client-centered business-to-business professional services firm. We provide leading-edge risk management, insurance brokerage, employee benefits, human resources and retirement consulting services. Our advisors offer deep expertise and craft innovative solutions for clients and industries that are driving regional economic growth.
With headquarters in San Mateo, ABD has offices in Seattle and throughout the Northern California region including San Francisco, San Rafael, San Jose, Walnut Creek, Lodi, and Roseville; serving clients across the United States and globally. To learn more, visit:
www.theABDteam.com
Contact
ABD Insurance and Financial Services
Jane Paolucci
415-307-4081
www.theabdteam.com

Contact