Nurse at HCA/HealthONE's Swedish Medical Center Receives DAISY Award for Extraordinary Nurse in Patient Flow
Kim Jefferson, RN, Director or Throughput at Swedish Medical Center, addresses bed availability at the acute care 408 bed level 1 trauma center.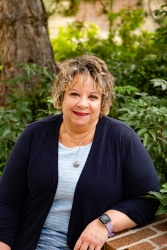 Englewood, CO, October 10, 2018 --(
PR.com
)-- HCA/HealthONE's Swedish Medical Center is thrilled to announce Kim Jefferson as the recipient of the national Daisy Award for Extraordinary Nurses in Patient Flow.
The DAISY Foundation
, an organization dedicated to recognizing the compassion and skill nurses bring to patients and families every day, along with industry partner
TeleTracking
, announced the recipients on Tuesday. Kim was nominated by the leadership team at Swedish Medical Center for her ability to address patient bed flow at the 408 bed acute care facility located in Englewood, Colorado.
"My goal is to place every patient in the right place the first time," said Jefferson, "I have to give credit to my team and all the partners in patient care at Swedish, without them this would not be possible. It truly takes a village. I am the behind the scenes. I am both honored and humbled."
The
DAISY Award for Extraordinary Nurses in Patient Flow
recognizes individual nurses, as well as teams of care providers who are led by a nurse, for their hard work and commitment to ensuring patients have access to the right bed, at the right time, in the right setting. It also recognizes their commitment to delivering compassionate, high-quality care that is focused on the unique needs of individual patients and their families during this highly dynamic process.
"We are so pleased to be shining a spotlight on the important work that nurses do behind the scenes to ensure every patient receives the care they need and deserve," says Bonnie Barnes, DAISY President and Co-Founder. "Our panel of judges recognized these nurses for their compassion, drive for results, leadership, change and resource management, and clinical knowledge."
"As a nurse with more than 30 years of experience, as well as someone who helps health systems improve operations in order to open doors to more patients, the recognition of this type of work is so meaningful," says Maria Romano, TeleTracking Clinical Advisor.
Jefferson, along with her team at Swedish Medical Center, revamped the assignment process for both the emergency department and the post-anesthesia care unit [PACU], leading to improvements in intra-department communication. The Swedish emergency department sees over 200,000 patients each year, so finding ways to streamline workflows and address bed availability during times of high census is critical. The process improvements put in place by Kim and her team - including computerized physician order entry and the automation of the physician bed order in the electronic medical record to activate the order in the TeleTracking - resulted in a decrease of 46 minutes from the time it takes a patient in the emergency department to be admitted to the hospital. And that means that patient is receiving the care they need sooner - ideally leading to a better outcome.
Kim will be recognized in front of hundreds of healthcare professionals from around the globe at
TeleTracking's 2018 Client Conference
, October 14 – 17, 2018 at the Hyatt Regency Hill Country Resort and Spa in San Antonio, TX.
About Swedish
Swedish Medical Center, part of HCA's HealthONE, is located in the south metro Denver area where it has been a proud member of the community for more than 110 years. An acute care hospital with 408 licensed beds, annually Swedish cares for more than 200,000 patients with a team of approximately 2,000 dedicated employees, 300 volunteers and 1,400 physicians.
With stroke door to treatment times averaging just 20 minutes, Swedish serves as the Rocky Mountain Region's referral center for the most advanced stroke treatment, and was the state's first Joint Commission certified Comprehensive Stroke Center. Swedish also serves as the region's neurotrauma and orthopedic trauma provider and is the area's only level I trauma facility with a dedicated burn and reconstructive center. Over 150 facilities regularly transfer highly complex cases to Swedish.
Swedish Medical Center offers patients the highest quality care and the most advanced technologies and treatments in nearly every medical specialty including adult and pediatric emergency, heart care, neurology/neurosurgery, pregnancy and childbirth, orthopedics and joint replacement, cancer care, gastroenterology and liver care, gynecology and urology. Additional information about the hospital is available at www.SwedishHospital.com.
About the DAISY Foundation
The DAISY Foundation was created in 1999 by the family of J. Patrick Barnes who died at the age of 33 from complications of an auto-immune disease [hence the name, an acronym for Diseases Attacking the Immune System]. Patrick received extraordinary care from his nurses, and his family felt compelled to express their profound gratitude for the compassion and skill nurses bring to patients and families every day. The DAISY Award for Extraordinary Nurses celebrates nurses in more than 3,100 healthcare facilities around the world. For more information about The DAISY Award and the Foundation's other recognition of nurses, faculty and students, visit
www.DAISYfoundation.org
.
About TeleTracking
For every hour patients wait for care, they face objectively worse outcomes. TeleTracking believes it is unacceptable that patients are not able to access the care they need, when they need it, due to operating inefficiencies and unnecessary cost barriers. Our mission is simple, to ensure no one waits for the care they need. Named one of Becker's "Great Places to Work" and a Pittsburgh Business Times "Corporate Citizenship Award" winner, TeleTracking delivers extraordinary outcomes that have been the subject of study by the RAND Corporation, and is the perennial
KLAS
Patient Flow Category Leader. To learn more about TeleTracking visit
www.teletracking.com
.
Contact
Swedish Medical Center
Kara Hamersky
(303) 817-5708
www.SwedishHospital.com

Contact