SCU Custom Truck Seat Covers Now Being Sold on Amazon Prime
Seat Covers Unlimited now offers custom truck seat covers through Amazon Prime. You can now purchase your favorite truck seat covers through this highly convenient online platform.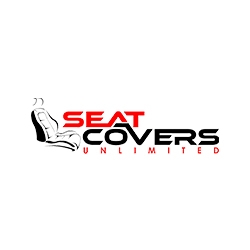 Mesa, AZ, October 15, 2018 --(
PR.com
)-- Amazon Prime members can now purchase custom truck seat covers from one of the most trusted suppliers of seat covers and other automotive accessories. Seat Covers Unlimited announced today that it will now be making its inventory available to Prime subscribers, who also get free, two-day shipping on whatever they order.
"This move makes it more convenient for people to order our seat covers since they can combine the order with other items that they need," said Matt Larsen, the eCommerce manager of Seat Covers Unlimited. "The free shipping for Prime members also helps people to save even more money on our already affordable truck seat covers."
Seat Covers Unlimited is the largest online retailer of truck seat covers. Buyers can customize their seat covers through their selection of colors, fabrics, patterns, and other options. With all the configurations available, thousands of seat covers are able to be created. Waterproof fabrics, leather, faux fur, and other fabrics are available. Popular patterns include florals, animal prints, and camouflage, and a wide range of colors are available.
The truck seat covers are designed to fit bucket and bench seats in most models of trucks, including popular brands like Chevrolet, Ford, Nissan, and Dodge. Buyers can search by truck model to find just what they need.
Amazon customers who are not members of Prime can also order the truck seat covers, though they will not enjoy the free two-day shipping. They will get affordable shipping prices, however.
Returns are quick and easy should they be necessary. Because customers don't have a chance to preview the items in person before they buy, they may find that they have ordered the wrong item or that a color doesn't look the same in person as it does on the computer, for example.
"We are committed to providing the highest quality products and the highest level of service," Larsen said. "We are happy to make returns quickly for any reason. Our customers are often delighted by the quality of their seat covers and love the way they look in their trucks."
Numerous positive reviews on Amazon and elsewhere testify to the quality of the seat covers offered by Seat Covers Unlimited. Many reviews also compliment the quality of service that they received.
Amazon carries more than 20,000 products from Seat Covers Unlimited, but Prime members have a smaller selection. The company plans to expand its offerings available for Prime members in the future.
To find the seat covers, just search for Seat Covers Unlimited on Amazon. The seat covers will also be available at the company's primary website,
www.seatcoversunlimited.com
. For more information, call (888) 410-5050.
Contact
Seat Covers Unlimited
Dan Bodrero
1-888-410-5050
www.seatcoversunlimited.com/

Contact