IKONA Joins NVIDIA Inception Program
The Future of AI and Deep Learning. Inception nurtures dedicated and exceptional startups who are revolutionizing industries with advances in AI and data science.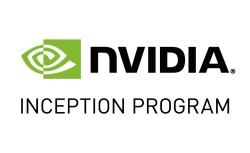 New York, NY, October 17, 2018 --(
PR.com
)-- IKONA today announced it has joined the NVIDIA Inception program, which is designed to nurture startups revolutionizing industries with advancements in AI and data sciences.
IKONA is transforming patient education by combining immersive technologies, data analytics, and interactive storytelling. The company builds, deploys and analyzes evidence-based virtual reality (VR) modules on a single centralized platform for the healthcare enterprise. Their Platform-as-a-Service (PaaS) features an education- and training-focused content library across multiple healthcare segments designed to tackle each of these industry's biggest problems from anxiety to adherence -- consent to confidence -- and training to transparency.
As IKONA turns its immersive data sets into insights for organizations and care teams, an increasingly necessary component for AI-driven digital health applications that generate troves of new data over the course of an individual patient's journey, IKONA will turn to the NVIDIA Inception program for support on commercial and technical areas.
"We built IKONA using compelling clinical evidence to support the notion that immersive technologies could change the way patients see and understand their care," IKONA's CEO Tim Fitzpatrick commented. "NVIDIA's Inception program is making implausible parts of our dream a reality, and in a much shorter time frame than we could have imagined."
NVIDIA Inception is a virtual accelerator program that helps startups during critical stages of product development, prototyping and deployment. Every Inception member gets a custom set of ongoing benefits, from hardware grants and marketing support to training with deep learning experts.
About IKONA
IKONA works at the intersection of storytelling, healthcare and technology to create immersive content and mixed reality applications designed to transform the patient experience and train the next generation of healthcare providers.
IKONA's B2B VR-as-a-Service (VRaaS) platform is designed for healthcare organizations and providers who want happier, healthier patients and to augment their own care giving capabilities and productivity in the process.
Contact
IKONA
Hillary Bekelis, AGAC-NP
(347) 326-3966
ikona.health
solutions@ikona.health

Contact