ALPCO Announces Inaugural Young Investigators Award Recipient
ALPCO announces the first recipient of its new young investigators award, the Diabetes Research Travel Grant.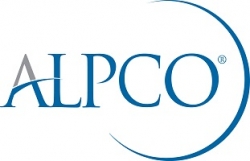 Salem, NH, October 17, 2018 --(
PR.com
)-- ALPCO, a leading producer of research and clinical immunoassays, announced the first recipient of its new young investigators award, the Diabetes Research Travel Grant. The grant was created to help advance progressive diabetes and obesity research by graduate students, postdoctoral fellows, and early stage investigators. The program seeks to stimulate and reward research applicable to the investigation and eventual development of diabetes and obesity treatments, therapies and/or innovations.
ALPCO awarded its inaugural Diabetes Research Travel Grant to Stephen M. Grote from the Saint Louis University School of Medicine. Mr. Grote's work with the novel peptide neuronostatin shows great promise to the diabetes research community. His research suggests that neuronostatin has an effect on glucagon synthesis and release, while also proposing that the peptide may have therapeutic potential in the treatment and prevention of hypoglycemia and alpha cell dysfunction in diabetes.
"We created the Diabetes Research Travel Grant to recognize innovative young investigators working at the forefront of diabetes research," explains ALPCO's president, Sean Conley. "We found Mr. Grote's work on neuronostatin to be not only compelling, but also in alignment with future insights into the therapeutic potential of the peptide which could significantly reduce the occurrence of hypoglycemic events."
Visit alpco.com to learn more about Mr. Grote's research and ALPCO's young investigators award, including the
Diabetes Research Travel Grant
.
About ALPCO
American Laboratory Products Company (ALPCO) was founded in 1991 as an importer and distributor of immunoassay products for the North American life science markets. The company has since evolved into a premier developer and manufacturer of immunoassay-based in vitro diagnostic reagents. Today, ALPCO offers a wide range of unique testing solutions, providing both research scientists and healthcare professionals with vital tools for advancing research and improving quality of care.
Contact
ALPCO
Christiann Cailouette
1-800-592-5726
www.alpco.com

Contact