Electrical Distributor OneSource Updates Logo
35-year San Diego-based company updates brand to reflect changing marketplace.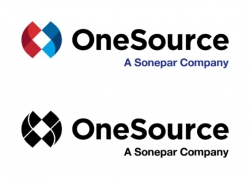 Oceanside, CA, October 19, 2018 --(
PR.com
)--
www.1sourcedist.com
- OneSource Distributors, a premier electrical and industrial automation distributor with 19 branches in the region, announced today that the company is updating and modernizing its logo. The change reflects the company's leadership position in a changing marketplace in which technology plays an increasingly critical role; maximizing efficiencies in logistics, ordering process, and accessibility. "We've responded to our customers' needs by expanding our project services and digital solutions," said OneSource President and CEO Dana Mouritzen. "Our updated brand image reflects our focus on customers as well as our constant innovation in services."
While the new logo is shortened to simply "OneSource" the company has not changed its legal name, so the company's customers don't need to make any changes to the way they do business with OneSource Distributors. To see the new logo, visit 1sourcedist.com.
About OneSource:
OneSource is an electrical and industrial distributor with 19 locations across California, Arizona, Hawaii and Baja California, Mexico. The company serves the commercial, residential, utility, contractor and industrial markets and is an operating company of Sonepar, an independent family-owned company with global leadership in B-to-B distribution of electrical products, solutions, and related services.
About Sonepar:
Sonepar is an independent French family-owned company with global market leadership in B-to-B distribution of electrical products and related solutions. Founded in 1969, the company has 43,000 employees in its network of 2,800 branches spanning 44 countries. Sonepar's sales have grown steadily, reaching €21.6 billion in 2017.
Contact
OneSource Distributors
Tasha Hicks
760-310-2477
www.1sourcedist.com

Contact