Intellias Attracts Horizon Capital's Backing
Intellias poised to become a leading CEE IT Services provider, announces the backing of Horizon Capital.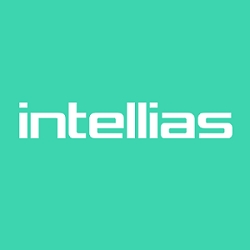 Lviv, Ukraine, October 23, 2018 --(
PR.com
)-- On September 28, 2018,
Intellias
, a leading IT services provider with operations in Ukraine, announced today that a Horizon Capital-managed fund has entered into a transaction to acquire a minority stake in the company. With this backing, Intellias will continue to ensure its service level and delivery capabilities meet the highest client demands.
"We are delighted to attract Horizon Capital's backing as we broaden our delivery footprint in Ukraine and beyond. Intellias is among the fastest-growing IT Services providers with operations in Ukraine, having expanded from circa 150 employees in 2013 to over 1,100 now. It is a testament to the success of our clients, who found in Intellias a trusted R&D partner and whom we will continue supporting in their most challenging software development projects."
- Vitaly Sedler, Co-founder and CEO at Intellias
To increase its client service capabilities, Intellias is expanding its delivery hubs beyond Lviv, Kyiv, and Odesa, with Kharkiv and Ivano Frankivsk next in development, as well as locations in Central and Eastern Europe.
"We pride ourselves on Intellias achieving a top-10 position for IT Service providers with its origin and delivery base in Ukraine. This success would not have been possible without the tremendous commitment to quality, high-performance levels and hard work, and dedication of our 1,100+ strong team. Intellias is a top-ranked employer when it comes to job satisfaction and we want to keep it that way. We view this investment as marking a new chapter in our development, allowing us to raise the bar even further, to the benefit of our customers and employee."
- Michael Puzrakov, Co-founder and Chairman of the Board at Intellias
Intellias has been consistently ranked as the top-employer of choice in the DOU rankings, the respected employee satisfaction benchmarking platform in Ukraine. In an industry that competes for top engineering talent, Intellias has invested considerably to attract and retain best-in-class software development talent, offering an attractive compensation package and building a highly comfortable and motivating work environment. Of great importance to employees, Intellias offers the opportunity to work on intellectually challenging projects for leading global customers who are at the forefront of technological innovation, nurturing an ambitious professional development environment.
About IT Services sector in Ukraine
Building on a strong legacy of math and science education, Ukraine has evolved as a leading base for outsourced software development in the world. The IT services sector has grown from circa $100 million in 2003 to over $3.5 billion in 2018 with Ukraine emerging as the leading CEE base of software engineers. With circa 10% of graduates in Ukraine opting for math, science and computing majors, ranking 4th in the latest international math Olympiad and the total number of IT professionals approaching 200,000, Ukraine has attracted top global corporates in search of R&D and software development talent.
About Horizon Capital
Horizon Capital is a private equity fund manager based in Kyiv, Ukraine, with over $800 million under management and backed by US and European institutions. Through its funds, Horizon Capital provides growth capital to back visionary entrepreneurs transforming the business landscape in Ukraine and the region. Their funds have been among the most active investors in the tech sector in the region, backing companies including Rozetka, Jooble, Ciklum, Tinkoff Credit Systems and many more.
About Intellias
Intellias was founded in Lviv, in 2002 and by 2018 has evolved into a 1,100+ people strong supplier of software development services, with a core delivery base in Ukraine. Intellias has been consistently ranking among the highest scoring IT Services employers in Ukraine and the fastest growing IT Services providers, having expanded in size over 10 times during the last six years. Intellias has won the trust of top global corporates and SMEs, as a high performing software engineering and R&D partner. Intellias was co-founded by Vitaly Sedler and Michael Puzrakov and continues to be founder-run.
Contact
Intellias
Nataliia Bubniuk
+38 (032) 290-36-90
www.intellias.com

Contact