Bernstein & Associates Again Named #1 Public Relations Firm Serving Law Firms in Houston by Texas Lawyer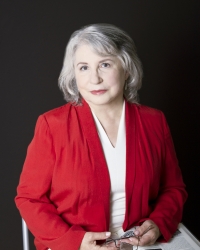 Houston, TX, October 25, 2018 --(
PR.com
)-- Bernstein & Associates has once again been named the #1 public relations firm serving law firms in Houston by Texas Lawyer. The firm has also been named to the Texas Lawyer 2018 Hall of Fame for vendors serving law firms that have been listed in the top three in their category for at least three of the last four years. Winners in more than 30 different vendor categories are selected by hundreds of attorneys voting for their preferred vendors.
Bernstein & Associates was founded in Houston by Patricia Bernstein in 1983. The firm has represented many law firms, small, medium-sized and large, but does not represent law firms exclusively. Over the years, Bernstein & Associates has represented a variety of clients in business-to-business professional services, consumer/retail, food and beverage, real estate and construction, and healthcare, along with many other kinds of companies and non-profit organizations.
Bernstein & Associates was also awarded the Grand Excalibur, the highest award given by the Houston chapter of the Public Relations Society of America, for our work in designing and executing the public relations plan for the celebration of Blue Bell Creameries' 100th anniversary.
Additional information at www.bernsteinandassoc.com
Contact
Bernstein & Associates, Inc.
Marie Piazza
713-838-8400
bernsteinandassoc.com

Contact