Wayne Elsey Named One of the Top 100 Global Philanthropists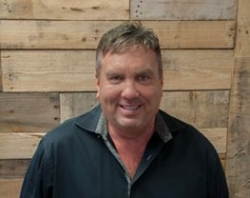 Orlando, FL, October 29, 2018 --(
PR.com
)-- For the second year in a row, Richtopia has named Wayne Elsey as one of the top 200 global philanthropists and social entrepreneurs in its list,
"Philanthropists Top 100: From Warren Buffett to Elon Musk, These Are the Most Charitable People in the World."
In 2017, Elsey was number 193 of the world's most influential do-gooders on the list, with him raising in the rankings in 2018 to number 99, a jump of 94 spots in the new list that only counts the top 100 individuals.
Elsey said, "I'm incredibly honored and humbled to be counted as one of the world's most influential philanthropists, along with people such as Bill Gates, Oprah Winfrey and Elon Musk. Each one of us can play a part in helping others in need."
Elsey continued, "This is particularly exciting this year as my team, and I are preparing to launch the largest recycling for-profit social enterprise in the world to provide a pipeline between corporations, retailers and individuals and people living in developing nations in need of used clothing and shoes both to sell and wear. 70 percent of the world's population uses recycled shoes and clothes, and people living in developed nations don't truly understand that there is a way to dispose of unwanted and used clothing and shoes in a socially responsible way that supports the environment and provides people in developing countries with a path to help themselves out of poverty, which they soon will be able to do with this new company."
For more information about Wayne Elsey and his suite of brands at Elsey Enterprises, please see
elseyenterprises.com
.
About Wayne Elsey
Wayne Elsey is the Founder & CEO of Elsey Enterprises, LLC. Elsey is a member of the Forbes Business Council and listed as one of the
top 100 global philanthropists
as ranked by Richtopia. Elsey Enterprises offers its services to nonprofits, social enterprises and for-profits looking to make the biggest social impact possible. It achieves this through its independent brands: str@tegic, Not Your Father's Charity, The Funds2Orgs Group, which includes the shoe drive fundraising brands, Funds2Orgs, Sneakers4Funds, Shoes With Heart, and Cash4Shooz, as well as SocialGoodU, and CELG Freight. Elsey is also the founder and former CEO of Soles4Souls, a nonprofit that helped put shoes on the feet of those in need in response to some of the world's largest natural disasters. Elsey has been featured on NBC Nightly News, Good Morning America, Today Show, & Fox News. He is also the author of Almost Isn't Good Enough, the Not Your Father's Charity book series and Get Off the Couch: Grip & Rip and Break the Barriers Holding You Back in Life. Elsey is available for interviews and speaking engagements.
Contact
Yvonne Keller, Vice President, Operations
Elsey Enterprises
Office: (407) 440-8264
Email:
yvonne@elseyenterprises.com
Contact
Funds2Orgs
Wayne Elsey
407-697-4172
funds2orgs.com

Contact