Don E. McCombs Recognized as a Prominent Business Leader for 2019 by Strathmore's Who's Who Worldwide Publication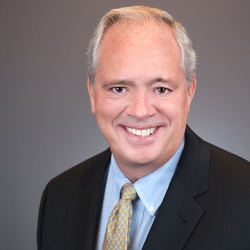 Southport, NC, January 09, 2019 --(
PR.com
)-- Don E. McCombs of Southport, North Carolina has been recognized as a Prominent Business Leader for 2019 by Strathmore's Who's Who Worldwide for his outstanding contributions and achievements for over 39 years in the field of consulting.
About Don E. McCombs
Don McCombs is the CEO and Consultant of McCombs Consulting LLC, a national consultancy providing consulting services targeting manufacturing, advertising and finance. The firm is based in Wilmington, North Carolina. Mr. McCombs is responsible for helping to improve manufacturing performance within the finance and manufacturing industries by applying functional metrics, installing reporting systems and establishing objectives.
Don's career encompasses a unique blend of experience in both finance and manufacturing organizations with a focus on direct mail and print advertising. Previously, he served as the Vice President of Finance from 1989 through 1997, the C.F.O. from 1997 through 2001 and the President of Manufacturing from 2001 through 2007 with Advo Inc. From 2008 through 2014, Mr. McCombs was the President of Manufacturing with Valassis Communications of Livonia, Michigan. He has had his current company since 2014.
Born in Cleveland, Ohio, Don obtained a B.S. in Finance from Miami University in 1978 and a M.B.A. in Management from Indiana University, Kelley School of Business in 1980. He is affiliated with the D.M.A. He has two daughters, Katherine and Sara. In his spare time he enjoys spending time with his family and fishing.
"Few things are harder to put up with than the annoyance of a good example." —Mark Twain.
For further information, contact
www.linkedin.com/in/donaldmccombs/
.
About Strathmore's Who's Who Worldwide
Strathmore's Who's Who Worldwide is an international advertising, networking and publishing company based in Farmingdale, New York. They are proud to be able to satisfy their clients and continue to have repeat clientele due to their longevity and pride in their products and services. The Owners strive to connect business professionals to enhance their contact base and networking capabilities so they can get the acknowledgment and publicity within their industries and beyond. The Strathmore family has been providing these valuable services for over two decades. They target executives and professionals in all industries to be featured in their publication and on-line directory. Industries include business, law, education, healthcare and medicine, fine arts, IT, government, science, real estate, entertainment and many more accomplished fields. Professional profiles are listed in an annual hardcover journal and in a detailed, searchable database on the website www.strww.com.
Contact
Strathmore Worldwide
Susan Perrault
516-677-9696
www.strathmoreworldwide.com
Syndi Reibman

Contact