Tellerex Celebrates 5 Year Anniversary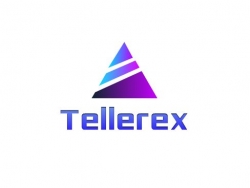 Marietta, GA, November 13, 2018 --(
PR.com
)-- Tellerex, Incorporated, a leading ATM, Kiosk, and lifecycle solutions provider is pleased to announce their 5 year anniversary and would like to thank their team and all of their customers for their loyalty and support.
The company is operated by a world-class team of industry professionals who possess a wide array of experiences in the banking, OEM, reseller, and payment solutions sectors. "Our success is directly related to the entire Tellerex team and their passion to go above and beyond for our clients," said Christian Ranke, Co-Founder and CEO. "We will continue to create advanced banking solutions for our clients and partners and are grateful for their ever growing confidence," said James Kilkelly, Co-Founder and Chairman.
Since it was founded in 2013, the company has experienced a 5 year 67.7% CAGR. "Our expanding nationwide footprint, over $5MM in inventory of new and used machines/parts, complete refurbishment testing and staging solutions, lifecycle management, redeployment, project scoping and planning provides the world's largest payment and banking customers the technical tools and scale they need to succeed," said Brian Lechlitner, COO.
The company currently processes and refurbishes over 750 machines per month and is continuing to develop new technologies and products for its clients. The company has started a number of best practices to include 2018 audited financials, and is on track towards significant growth planned for 2019. While technology companies are disrupting the banking sector, and retail organizations are adapting to a digital and self-service world, Tellerex has emerged as the leading organization to assist with this modernization revolution.
About Tellerex
Tellerex provides advanced ATM and payments solutions to include project scoping & planning, nationwide RFID secure storage, redeployment, logistics, full unit refurbishment & upgrades, new and tested refurbished parts, asset tracking, data protection & security, and full life-cycle reporting. The key is Tellerex's technical and single source solutions allowing customers to build and protect their brands while updating their ATM and Kiosk self-service payment solutions. To learn more about Tellerex, please visit us at www.tellerex.com.
tellerex.com/5-year-anniversary
Contact
Tellerex Inc.
Vincent Graves
(888) 395-0170
www.tellerex.com

Contact