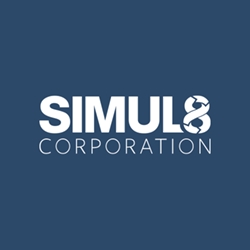 Boston, MA, November 14, 2018 --(
PR.com
)-- SIMUL8 Corporation today announced the beta launch of SIMUL8 Online. Another industry first for the company, users will not only be able to run, visualize and analyze simulations online, but they can also build entire simulations in a browser with no need for additional software.
SIMUL8 Corporation's flagship desktop simulation software is used by leading Fortune 500 companies, including Amazon, General Motors, Johnson & Johnson, Cisco Systems, AbbVie and Nike, to analyze and optimize their processes. The insight from SIMUL8 gives them the confidence to make the decisions that improve efficiency, reduce costs and deliver better customer experiences.
SIMUL8 Online now gives these organizations access to the same leading feature set, drag and drop interface and fast results – completely online and download-free. The software combines 25 years of feature development of the company's flagship desktop product with the flexibility of working on the move and in collaboration with others.
The key to SIMUL8 Corporation's success is a drive to continually innovate and push boundaries. The beta launch marks the latest milestone in the company's industry-disrupting history. Founded in 1994 with a mission to make simulation accessible to all, the company made great strides towards this goal with an intuitive drag and drop interface. Roll forward to 2010, and in another innovation from SIMUL8 Corporation, the company was first to deliver the ability to run and share simulations download-free online. This technology enabled stakeholders to get more involved in process improvement by giving them access to run and experiment with simulations anytime, anywhere. Now with the launch of the SIMUL8 Online beta, the way people build, communicate and engage with simulation will radically transform once again.
Frances Sneddon, SIMUL8 Corporation CTO says: "We are proud to launch the world's first online process simulation tool with an unrivaled depth and breadth of business modeling options. We always strive to set industry trends and not just follow them. That's what guides our product R&D and sets us apart." Sneddon adds, "Our users use our software for continuous improvement in their organizations and we believe our software should continuously improve too because our users deserve the best. SIMUL8 Online is another prime example of evolving our products to exceed our users' expectations."
"Great ideas can strike in the unlikeliest of places. More and more, technology is enabling people to put their ideas into action anywhere. SIMUL8 Online enables you to test your process improvement ideas wherever you are. Build, run, experiment immediately and show your simulations to stakeholders. If you want everyone to be involved in decision-making you need to get simulation into the hands of many, not the few. The most effective way to do that is online," says Sneddon.
Laura Reid, SIMUL8 Corporation CEO says: "SIMUL8 Online is another huge step in helping every organization to embrace this decision-making power of simulation. Wherever and whenever inspiration strikes, SIMUL8 will be available to help you test, refine and implement process improvement ideas.
"This is an exciting time because the beta is only the beginning; it is a stepping stone to even greater things. This is the start of a new era of simulation where the possibilities are endless. From the students using our software in college to our loyal users of 25 years, this online technology offers something for everyone and we can't wait to tell you more about what we've got planned over the next 12 months!"
Beta roll-out schedule
The beta roll-out starts today and SIMUL8 users on Annual Maintenance will be first to receive access. For those not on Annual Maintenance, register your interest to take part in the second phase of testing in the coming months at
www.SIMUL8.com/beta-register
.
About SIMUL8 Corporation
For 25 years, SIMUL8 Corporation has transformed the way people make and communicate decisions. Organizations of every size, across every industry, rely on our leading simulation software and team to deliver process excellence and drive successful change. For more information, visit
www.SIMUL8.com
.