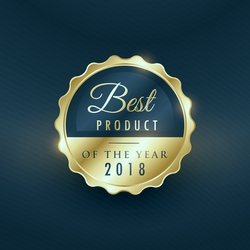 Wilmington, DE, November 20, 2018 --(
PR.com
)-- E-commerce websites are more popular than ever, and there are many such sites that offer an array of products. However, it is difficult to decide which products to purchase because there are many vendors that not all of them provide similar products.
To help online consumers purchase only quality items from well-known and licensed E-commerce stores, GoLookUp has launched a new
Best Products
service.
Purchasing the Best Products Online with GoLookUp
There are thousands of online stores that offer users a variety of products that can be easily purchased from the comfort of home, or even on the go. Purchasing items online makes life easier, but it also has several risks; providing credit card information to online vendors may end up in credit card fraud.
Also, purchasing products without testing them could end up in purchasing faulty items or low-quality items.
To help online consumers purchase quality products without being concerned about credit card fraud, GoLookUp is now providing a best product service for all its users. The new service on
GoLookUp
includes a variety of products, such as electrical goods, security products, outdoor items, and much more.
Each best products column includes links to several products in a certain category, such as
best Wi-Fi extenders
from several different online providers. All the products found on GoLookUp's best products section are sold by verified vendors, so users can be certain all their data is safe. Users can even find
cool gadgets 2018
for personal use, or as gifts.
Aside from the best products, GoLookUp also provides users with several public records services, such as the
best background check
service,
unclaimed money search
service,
phone number lookup service
, and more.
GoLookUp's best products service allows readers to find the best online products available today from known vendors, and purchase them without having to worry about fraud or quality.