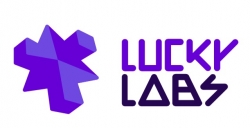 Kyiv, Ukraine, November 29, 2018 --(
PR.com
)-- In the autumn of 2018, the first startup clubs for students were open on the basis of higher educational institutions of Ukraine. The mission of the clubs is the development of students' entrepreneurial culture and thinking, the stimulation of startup movements and the emergence of a trend to create startups in universities.
The clubs have already begun work in eighteen universities in eight cities of Ukraine. Five more clubs are being prepared to open soon.
Entrepreneurial clubs in higher educational institutions of Ukraine have become a joint initiative of the network of academic business incubators YEP! and the Ministry of Education and Science of Ukraine with the active support of the IT-company Lucky Labs. IT-company has long been interacting with YEP! It helps to find the most promising youth startups in Ukraine.
"Today, IT is a marker and engine of positive change in the corporate culture of Eastern Europe. It is in this industry that young people come. Those who absorb European values and try to change the world for the better. In their student years, young people are full of ideas and projects, but they often don't know how to realize their initiatives. We are ready to help and we try to motivate young people to develop and fulfil their potential even while studying at the university," says the press service of the IT company Lucky Labs.
Entrepreneurial clubs will hold meetings with entrepreneurs, discuss new ideas and projects, watch video lectures. The project organizers are sure that the most important thing is that students will know where to go and who to ask for advice if they have an idea and a desire to develop it into a startup.