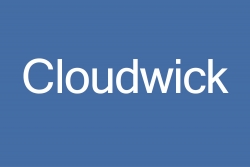 Las Vegas, NV, November 29, 2018 --(
PR.com
)-- Cloudwick, the Amazon cloud data lake software-as-a-service and managed service provider, will be previewing at AWS re:Invent its serverless data lake for Amazon SageMaker on Thursday November 29th from 1- 4pm at the AWS Experience Hub at the Aria West, Level 1, Pinyon Ballroom.
Cloudwick is a self-service data lake built for Amazon that makes it easy for analyst and data scientist to set up a managed and secure serverless data lake and apply machine learning and advanced analytics on any data – unstructured, structured and semi-structured. Cloudwick enables new business models for customer, partner and enterprise data to be securely shared and analyzed using traditional and modern tools by data owners and users.
Cloudwick helps the enterprise to securely break down data silos and combine different types of analytics to gain insights and guide better business decisions using both traditional business intelligence tools and new ones like Amazon Comprehend, Transcribe, Translate, Rekognition and machine learning models that analyst and data scientist can buy from the new Amazon SageMaker Marketplace or build their own.
"Cloudwick is pleased to be included in the Amazon SageMaker Marketplace launch at re:Invent 2018 and we look forward to previewing Cloudwick's self-service data lake for analyzing all data - unstructured, semi-structured and structured data using machine learning and advanced analytics," said Mani Chhabra, Cloudwick Founder & CEO. "We have openings for 5 more openings for beta customers prior to our January 2019 GA launch on the AWS Marketplace."