DSR Corporation's ZBOSS Stack Positions Nordic Semiconductor Multi-Procol SOC for Product Success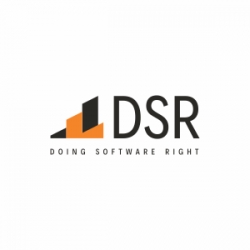 Denver, CO, January 02, 2019 --(
PR.com
)-- DSR Corporation (DSR) today announces its partnership with Nordic Semiconductor, to bring the power of Zigbee to more developers around the world. DSR's ZBOSS 3.0 Zigbee 3.0 software stack is now a part of the Nordic Semiconductor offering for the multiprotocol nRF52840 SoC. The licensed by Nordic Semiconductor ZBOSS software was formally certified by the Zigbee Alliance back in September 2018 as a Zigbee 3.0 compliant platform.
"We are very satisfied with the choice of the Zigbee 3.0 solution vendor for our nRF52840 multiprotocol System-on-Chip (SoC)," says Nordic's Pär Håkansson, Strategic Marketing Manager. "DSR Corporation has proven itself as a highly reliable partner, working closely with Nordic to make joint production quality software. We appreciate DSR's professionalism, teamwork and extensive experience in software engineering and Zigbee to help us deliver a new solution to the market that will broaden Zigbee reach around the world."
"Working with Nordic Semiconductor provides DSR a unique opportunity to deliver its production quality software with one of the market leaders, giving a wide range of developers worldwide access to work with a proven solution for Zigbee. The nRF52840 addresses important uses cases for the IoT and connectivity market and helps further unify IoT industry by combining multiple wireless technologies on a single chip to control wider range of devices. DSR is really excited to be part of this development and appreciates Nordic's team level of professionalism to build quality software for the market," says Anatoli Pechkov, CEO of DSR Corporation.
nRF52840 is designed around an Arm® Cortex-M4 CPU with floating Point unit (FPU) and provides the ability to support complex and demanding applications as a single chip solution. It offers a wealth of peripherals and security paramount in today's IoT designs. Implementation of Zigbee in the nRF52840 SoC expands Nordic's already broad portfolio of mesh networking solutions for smart home, industrial, and enterprise industry.
ZBOSS 3.0 from DSR is a cross-platform, high-performance Zigbee 3.0 software protocol stack implementing Zigbee 3.0. ZBOSS 3.0 is highly interoperable software and has been used as a Zigbee Pro compliant platform for several Zigbee chipset solutions. This is a market-proven product used to provide interoperability between 200 products for more than 40 companies. ZBOSS 3.0 allows all device roles and has extensive support for various cluster libraries. User-friendly, high-level API supports fast creation of applications on a predictable budget. Built with a fixed memory footprint, ZBOSS does not use dynamic memory allocation, which leads to predictable memory budgeting. Another important stack feature is optimized power consumption: ZBOSS interrupt-driven I/O improves battery consumption and excludes polling. Additionally, ZBOSS utilizes low RAM capacity on the target device with a special technique in handling data structures.
About Nordic Semiconductor
Nordic Semiconductor
is a fabless semiconductor company specializing in wireless technology that powers the IoT. Nordic pioneered ultra-low power wireless and helped develop Bluetooth Low Energy, a widely-adopted wireless technology. The company's award-winning Bluetooth LE solutions have made it the market leader, and are complemented by ANT+, Thread, and Zigbee products. Nordic's reputation is built on the supply of leading-edge wireless technologies and development tools that shield designers from RF complexity. This approach extends to Nordic's latest technology, cellular IoT. Launched in 2018 after four years of development, this NB-IoT and LTE-M solution leverages cellular infrastructure to extend the IoT.
About DSR Corporation
DSR Corporation
is a professional software and product development firm headquartered in Denver, Colorado. DSR Corporation has been developing products in wireless space since 2001, releasing cloud and Internet of Things (IoT) systems since 2006. The DSR Zigbee offering is an entire suite of software solutions that support Zigbee technology needs. DSR is the ultimate end-to-end IoT partner for many companies around the world. To learn more about ZBOSS 3.0, please visit www.dsr-zboss.com.
About Zigbee 3.0
Zigbee 3.0 is based on the IEEE 802.15.4 standard, which operates at 2.4 GHz (a frequency available for use around the world). This standard provides seamless interoperability among the widest range of smart devices and gives consumers and businesses access to innovative products and services that will work together seamlessly to enhance everyday life. Zigbee 3.0 defines more than 130 devices including home automation, lighting, energy management, smart appliance, security, sensors, and health care monitoring products. It supports both easy-to-use DIY installations as well as professionally installed systems. All current device types, commands, and functionality defined in current Zigbee PRO-based standards are available in the Zigbee 3.0. For more information about Zigbee 3.0, please click
here
.
Contact
DSR Corporation
Genie Peshkova
720-962-9525
www.dsr-iot.com

Contact