Lovery Announces Their "Special Events" Section, Offering Luxury Spa Sets for Vacations, Weddings, Graduations and More
Lovery's range of exceptional bath and body products makes it easy to add a touch of luxury to every special event.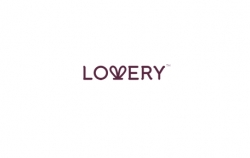 Hempstead, NY, January 14, 2019 --(
PR.com
)-- Lovery offers their collections of spa gift sets as gifts for various events. Offering themed spa gift sets, Lovery brings a new contender to the realm of "perfect holiday gifts" by offering premium bath and body products that suit different occasions. From bath bombs to soaps, massage oils, fragrances, and shower gels, their gift baskets offer a wide range of beauty and bath products included in each.
Formulated to help moisturize one's skin and keep it maintained, their body and beauty products are suitable for all types of people. Each gift set is typically themed by fragrance, which is how the company divides the selection up, classing different fragrances for different occasions.
"One of the main problems with skincare and spa sets online is that they're only created for specific types of people and for a general luxury experience. They don't take into consideration that people might like to receive such gifts for different events.
"At Lovery, we create our products with all types of people in mind. With each fragrance, we compartmentalize them by event. So for example, if you need a graduation present, choosing a gift basket with a strong fragrance such as ocean bliss would work perfectly, since you'll be gifting someone who's moving onto the next stage in their life. They'll need a strong, fresh fragrance to make a strong impression," commented the spokesperson for the company.
The Special Events section is divided by different occasions such as vacations, weddings, gifts for the summer, or as get well soon presents, graduation and birthday presents and holiday spa gifts. However, to make things even easier, the site also offers a "Find the Perfect Gift" option, which people can use to choose a spa gift set of a specific category, for a specific person, and within their particular price range.
"We go above and beyond to ensure that our clients have a good experience with us. That's why we've separated our products by occasion so they can buy their required gift without having to go through our whole collection," the spokesperson added.
Lovery's products are known for their quality, but what really makes them stand apart is their use of natural ingredients. From Shea butter to coconut products, all their products are free of harmful chemicals. This makes their selection the ideal choice for those with sensitive skin as well. As a way of enticing customers and giving them a treat for their first visit, Lovery also offers first-time buyers get 15% off on their purchase.
About the Store
Lovery is an online store that sells an array of
bath and beauty gift sets
, as well as fragrances. Their products contain natural ingredients and come in gift baskets. Each gift basket contains at least 6 products, including fragrances, massage oil, bath bombs, and shower gels.
Contact: 347-482-1022
Address: 347 Clinton St. Hempstead, NY 11550
Website:
https://lovery.com/
Contact
Lovery
Faye Jacobs
347-482-1022
https://lovery.com/

Contact