Metro Safety Training Announces Start of First Aid Training Courses in Coquitlam, BC
Metro Safety provides exceptional first-aid training courses to ensure personal safety workplace health in Coquitlam, BC.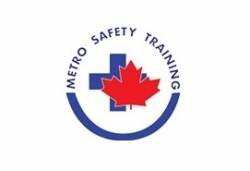 Coquitlam, Canada, January 24, 2019 --(
PR.com
)-- Driven by a strong desire to see each citizen equipped with the right medical knowledge, Metro Safety Training announces the start of its training courses which began January 02, 2019. The first course is the Red Cross – Standard First Aid with CPR C and AED Re-certification taking place from 9 am–5 pm at 914 Sherwood Ave., Coquitlam. Over the course of the month, their trainings include first aid and workplace training courses. The schedule is available of their website.
For the past 11 years, Metro Safety Training has helped deliver
first aid training
courses that help students respond to medical emergencies. Equipped with the right knowledge, they take corrective actions to mitigate any risks of serious injuries, calm patients, and carry out appropriate first aid assistance. They are trained to deal with emergency situations and provide help until professionals arrive.
For those businesses seeking to further invest in their employees, Metro Safety Training offers advanced courses known as Occupational First-Aid Level 2 and Level 3 that are 36 and 72 hours respectively. These include written and practical tests with successful candidates being able to perform all emergency first aid techniques and skills according to the standard set by Work Safe BC.
They will be qualified to deal with a wide range of medical emergencies including eye injuries, cardiac arrest, shock management, RSI injuries and those that clear level 3 will be able to deal severe external/internal bleeding as well as spinal management.
A spokesperson for the company is reported to have said, "Our goal is to impart the necessary education required to make every citizen of our community contribute to a safer society. In addition to offering first-aid training courses, our workplace safety courses also include forklift, confined space, and fall training all of which have contributed to reducing the rate of accidents within a number of organizations."
Metro Safety also offers a number of emergency first aid courses which are developed and recognized by the Canadian Red Cross.
About Metro Safety
Established since 2008, Metro Safety Training has been part of the Coquitlam's Community providing needed education in the field of First Aid Training and striving to be industry leaders. Apart from offering certified First-Aid training, they also offer workplace courses including Forklift, Confined Space, and Fall Protection training. They are located in Coquitlam BC, just a few steps away from the Braid Street Sky Train. Areas they serve include Vancouver, Coquitlam, and Burnaby in British Columbia.
Address: 914, Sherwood Avenue, Coquitlam, BC V3K 1A6, Canada
Email: info@metrosafety.ca
Schedule Available Here:
https://metrosafety.ca/this-week-metro-safety/
Telephone: 604-521-4227
604-521-4123
Contact
Metro Safety Training
Jordan Fleischauer
604-521-4227
https://metrosafety.ca/

Contact