FCG Callaway World Junior Golf Championship to Expand to 732 Players from Over 45 Countries in 2019 and Will be Played on 11 Championship Golf Courses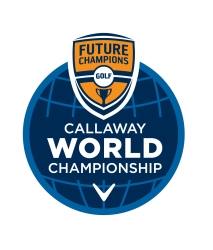 San Diego, CA, January 28, 2019 --(
PR.com
)-- FCG Callaway World Junior Golf Championship to expand to 732 players from over 45 countries in 2019 and players will compete on 11 Championship Golf Courses.
"We are thrilled to announce our expansion plans to grow the FCG Callaway World Championship into the 3rd largest junior golf event in the world this year," says FCG Founder, Chris Smeal, PGA.
2018 featured 600 junior golfers from 38 countries. In 2019, FCG has set up qualifying locations around the globe and partnered with several other Junior Golf Associations to grow the event to 732 players from more than 45 countries. In addition, the event will expand from 9 Championship Golf Courses to 11 this year.
The event is also sponsored by Callaway Golf and will feature several other sponsors. This event also includes one of the coolest nights in junior golf at our Welcome Party the night before the first round.
Annually after the first round of play, the Palm Desert PGA Tour Superstore will again host all players and families for a massive pizza party, shopping experience, and contests. This is such a fun event for the whole family.
All players must qualify to play in this event at one of the qualifying sites listed on the website. If there is not a qualifier in your area, there is an option to Apply on the website and resumes will be reviewed by the tournament committee.
Tournament Dates: July 15-17, 2019
Tournament Website:
http://futurechampionsgolf.com/tournaments/tours/world-series-events/fcg-world-championship/
About Future Champions Golf
Founded in 2004 by PGA Teaching Professional Chris Smeal, the Future Champions Golf program has evolved from what started as instruction only to one of the leading tournament organizations in the world for junior golfers. Future Champions Golf hosts 4 levels of tournaments for junior golfers with headquarters located at Stadium Golf Center in San Diego, CA. The program has helped develop 1,000's of College Golfers and several PGA and LPGA Tour Winners. For more information, please visit
futurechampionsgolf.com
.
Contact:
Antrone Williams
844-324-2377
antrone@futurechampionsgolf.com
Contact
Future Champions Golf
Chris Smeal
619-339-2377
www.futurechampionsgolf.com

Contact