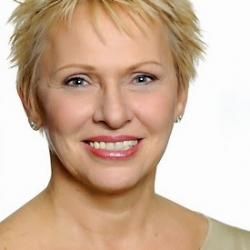 Frankford, DE, February 21, 2019 --(
PR.com
)-- Barbara S. Haardt of Frankford, Delaware has been Honored with a Podcast by P.O.W.E.R. (Professional Organization of Women of Excellence Recognized) for her outstanding contributions and achievements in the field of financial services. Podcasts are pre-recorded audio interviews which give P.O.W.E.R. members the opportunity to convey a message or story. This is a great way to increase exposure and market reach and the podcasts are promoted through social media.
About Barbara S. Haardt
With almost 33 years experience in the mortgage industry, Barbara S. Haardt is the vice president of Residential Lending with First Savings Mortgage Corp., where she is responsible for originating mortgages in the states of D.C., Virginia, Maryland, and Delaware. While working as a branch manager with Plaza Home Mortgage, she was responsible for training loan officers and staff. She opened Plaza's first office on the East Coast. She trained over 100 loan officers, many of whom own their own companies. She also works with top realtors presenting first-time homebuyer seminars as well as keeping them informed on guideline changes. Barbara has closed over $1.5 billion in loan transactions. She has been a top producer in all of the companies she worked for 32 years in a row.
Barbara is a member of the Mortgage Bankers Association and volunteered at the Lombardi Comprehensive Cancer Center of Washington, D.C. As a 15 year survivor of breast cancer, she enjoys giving back and participates in many organizations.
Born in central Pennsylvania, Barbara originally came to work in Washington D.C. for the FBI. After marrying, she helped her husband build his business as the largest independent dental company in the tri-state area. She then helped close friends start an advertising business as a chief financial officer. Before coming to First Savings, Barbara worked for several national lenders for 16 years. She started in the financial industry after working for a friend's mortgage company as a telemarketer in 1985 to earn some extra money. She was the top producer and earned $3000 in one week. She left the advertising business when she was offered a full-time position and training. It was a tough decision as she was a single mom with two children.
In her spare time, Barbara enjoys Formula One racing, opera, the symphony, and Broadway shows. Her love of Formula One Racing allows her the opportunity to travel the world to see races in person and discover new cultures. She is a proud mother of two daughters and has five grandchildren.
For further information, contact www.haardtteam.com. Listen to Barbara S. Haardt's Podcast at:
https://soundcloud.com/user-498580759
.
About P.O.W.E.R. Magazine (Professional Organization of Women of Excellence Recognized) and Powerwoe.com
P.O.W.E.R is a website as well as a digital and print magazine featuring celebrities and everyday hardworking professional women. Our mission is to provide a powerful network of empowering women who will mentor and inspire each other to be the best they can be. Through our valuable services, our members can network, collaborate with like-minded professionals, gain recognition and obtain knowledge from those who have already achieved success.