2019 Employee Voice Award™ Honorees Announced by Quantum Workplace
Quantum Workplace and employee engagement software company and the survey engine behind America's Best Places to Work, announce the 2019 Employee Voice Award winners.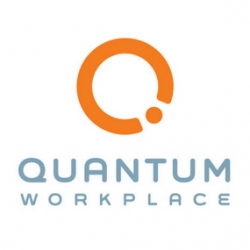 Omaha, NE, February 01, 2019 --(
PR.com
)-- Quantum Workplace is an employee software company well known for its Best Places to Work contest. Each year, they recognize the top 20 organizations for their distinction in employee engagement with the Employee Voice Award. Quantum Workplace defines employee engagement as the strength of mental and emotional connection that employees feel toward their places of work.
The Employee Voice Award (EVA) was established in 2008 and recognizes Quantum Workplace customers that excel in collecting, analyzing, and taking action on employee feedback. The award is based on level on both employee engagement survey participation and results. These honorees have listened to their employees and worked hard to apply that feedback within their organizations this past year.
The EVA recognizes these organizations in five size categories: 1-99, 100-249, 250-499, 500-999, 1,000-4,999, and 5,000+ in two categories: Highest Level of Engagement and Raising Engagement. Customers must use Quantum Workplace's core survey items and have 30 or more employees to be eligible. The following organizations are this year's 2019 EVA recipients:
Highest Level of Engagement (Highest scores)
1 - 99 Employees:
· Credo Reference
· OptionOne
· Bohemian Companies
100 - 249 Employees:
· LAMMICO
· Donor Alliance, Inc.
· American Association of Critical-Care Nurses
250 - 499 Employees:
· Regency Centers
· Texas AirSystems
· Southwest Water Company
500 - 999 Employees:
· Bethpage Federal Credit Union
· Bandwidth.com
· Alnylam Pharmaceuticals
1,000 – 4,999 Employees:
· FCSAmerica / Frontier
· Willamette Dental Group
· Tenable
5,000+ Employees:
· Royal Caribbean Cruises Ltd.
· Safelite Group
· Fossil Group
Raising Engagement (Largest improvement from 2017 to 2018)
· Credo Reference
· S. M. Wilson
· Southwest Water Company
· Catholic Charities of St. Paul and Minneapolis
· Omaha Public Power District
· Brink's
These organizations represent the following industries: construction, finance, healthcare, travel/leisure, manufacturing, nonprofit, real estate, retail, technical services, technology, and utilities. As a part of the recognition, honorees will receive a custom engraved award symbolizing their commitment to employee voices.
"'Culture is more than a buzzword - these companies prove it," Greg Harris, President and CEO of Quantum Workplace, said. "When leadership values open and honest employee feedback, recognizes strong performance, and clearly puts effort into improving the employee experience, employees are allowed to thrive and be the best versions of themselves. These organizations have displayed a commitment to creating cultures that lead to great success, and it's our honor to partner with them and recognize their achievements."
The award process will look slightly different next year, as they're excited to announce that next year's awards will expand to celebrate and highlight both organizational and team achievement.
About Quantum Workplace
Quantum Workplace provides an all-in-one employee engagement software that makes managers the central drivers of workplace culture. Serving more than 8,700 organizations, Quantum Workplace's technology gives team leaders direct access to employee feedback and personalized real-time insights, so they can make work better every day. The software includes surveys, goals, recognition, feedback, one-on-one, and alert features - providing a powerful solution for team engagement and continuous improvement. For more information, visit www.quantumworkplace.com or email hello@quantumworkplace.com.
Contact
Quantum Workplace
Natalie Wickham
515-509-1966
www.quantumworkplace.com

Contact