Spaulding Decon Opens New Franchise in Cincinnati, Serving Broader Southwest Ohio, Northern Kentucky, and Southeast Indiana Region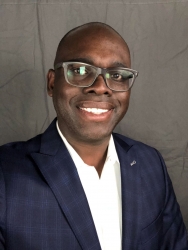 Cincinnati, OH, February 19, 2019 --(
PR.com
)-- Spaulding Decon, a nationally established leader in crime-scene cleanup, hoarding cleanup and meth lab decontamination, today announced its new franchise location in Cincinnati Ohio, which will provide services to the surrounding Ohio region as well as Northern Kentucky and Southeast Indiana.
Franchisee of Spaulding's Cincinnati location, Maurice Hampton possesses a long background of helping others in need; he began his career as a law enforcement officer and his interest in crime scene clean-up was piqued during his time with the coroner's unit.
"During my time with the coroner's unit, I became keenly aware of how much families need weight lifted off their shoulders during one of the most difficult times in their lives," stated Hampton. "Spaulding Decon's overall business approach, primarily of always putting people first, drew me to launch my own franchise. Though only several weeks in, I cannot wait to see how we can improve the lives of people in the greater Cincinnati area."
Before beginning operations, Hampton received weeks of training that covered the variety of services provided by Spaulding Decon from Spaulding Decon President and CEO Laura Spaulding at franchise headquarters in Tampa. Spaulding, who also possesses police officer experience, said that Hampton's purpose and goals perfectly align with Spaulding Decon's mission.
Spaulding states, "Maurice understands and empathizes with families who are facing a once-in-a-lifetime event and so badly need someone who can alleviate just one aspect of that challenge. His background not only as a police officer but also in business make him the ideal franchisee."
About Spaulding Decon
Based in Tampa, Fla., Spaulding Decon is the only franchise in the country offering crime scene cleanup, hoarding cleanup, as meth lab cleanup as well as actively buys houses in cash. Spaulding Decon's unique real estate component provides their clients a way to get rid of the home and bad memories without being saddled with renovation and restoration. Spaulding Decon also specializes in water restoration after emergency flood situations. The company has been featured in the Wall Street Journal, Entrepreneur Magazine, and the Huffington Post among other national publications. For more information on this exciting franchise opportunity, visit Spaulding Decon or call 866-99-DECON.
Contact
Spaulding Decon
Rebecca Grissom
813-298-7122
www.spauldingdecon.com

Contact