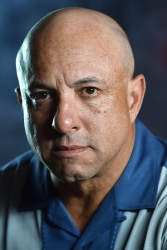 Culver City, CA, February 19, 2019 --(
PR.com
)-- Heffner will bring in rising stars from the Los Angeles Comedy clubs, touring pros and seasoned veterans. His audiences will no doubt be sprinkled with showbiz notables with whom he has worked over the years.
The Culver City Comedy Room opened February 12th to an enthusiastic crowd. The supportive group included Priscilla (Three's Company, Jane The Virgin) Barnes and Patricia (General Hospital, True Blood and Grey's Anatomy) Bethune. The performers were LA favorite Ibo Brewer, Tonight Show veteran Jamie Alcroft, and rising stars Brandon Brocato, Steve Lolli, Recoe Walker, Shannon Mclendon and Andrew Donnelly. Noah Diamond manned the DJ booth.
It seems fitting that Kyle T. Heffner, a showbiz pro, is bringing entertainment to his favorite town just as The Louers Sisters did in the early 20's.
Culver City Comedy's goal is to bring top notch comedy entertainment to The Heart of Screenland.
For more information please call Kyle T. Heffner at 310-871-0431 or email: kyletheffner@yahoo.com