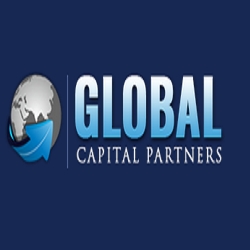 New York, NY, February 20, 2019 --(
PR.com
)-- Commercial lenders operating in Tribeca can find financing solutions tailored to their investment needs with hard money loans offered by Global Capital Partners Fund. As an independent funding firm, GCP strives to provide solutions to their clients with minimum loan processing time.
The hospitality business is a lucrative market in the US with a high ROI. For this reason, investors are on the lookout for potential properties for the construction of world-class resorts. When investors come across a location that has the potential for high revenue generation, they rarely have time to wait for the completion of tedious paperwork qualifying them for conventional bank loans. In such cases, commercial lenders like GCP are a godsend for investors looking for urgent, feasible financing options.
Global Capital Partners Fund (GCP) offers tailor-made financing solutions for the acquisition and construction of hospitality properties. With their global financial channels, GCP has provided financial solutions for the acquisition of various hospitality properties across multiple global locations.
Recently a senior fund lender at GCP, Joe Malvasio, closed a $6 million deal for a world-class resort in Loreto Baha, Mexico. Speaking about his experience with this deal, Joe Malvasio stated, "From the moment the client discussed their idea with me, I knew it had the potential to succeed. When we talked about the project with our client, we realized that they had a clear vision for the project and financial constraint was all that was restricting him from turning their dream into a successful reality. We negotiated a few terms with our client and instantly provided with feasible loan options."
While talking about their mission, Joe Malvasio added, "Nothing's more unfortunate than when an idea with the potential to succeed is limited by financial constraints. This is where we step in. Our aim is to turn our client's idea into reality by providing appropriate funding solutions. We maintain a diverse portfolio by providing custom-made financing solutions that include investment projects of all sizes."
Investors that are looking for viable financing options can get in touch with Joe Malvasio and his team on their website or via email.
About Joe Malvasio
Joe Malvasio is a senior lender at GCP Fund. With 30 years of experience in the industry, he facilitated numerous clients with their commercial lending and acquisition financing projects. He has recently closed a $6 million deal for a world-class resort at a prime location in Loreto Baja, Mexico.
Contact Information
Website: https://gcpfund.com/
Contact: 1-800-514-7350
Fax: 516-299-9133
Business Address: 274 Madison Avenue
Suite 901
New York, NY 10016
Email: contact@gcpfund.com