DonorDrive® Forecasts the Future of Fundraising at 2019 Peer-to-Peer Professional Forum Conference with Digital Innovator Allison Fine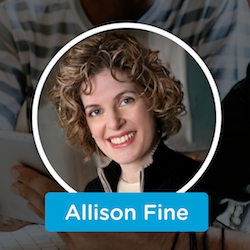 CIncinnati, OH, February 21, 2019 --(
PR.com
)-- DonorDrive®, the technology behind top peer-to-peer fundraising for nonprofits, is leading the discussion on the future of fundraising at the Peer-to-Peer Professional Forum Conference in New Orleans, February 27th - 28th.
"Technology is revolutionizing fundraising and we're excited to have a stage at the world's largest P2P conference to share our vision with industry leaders," said Marc Rubner, CEO of DonorDrive. "We're partnering with Allison Fine, co-author of 'The Networked Nonprofit,' to host a pre-conference workshop and deliver a keynote speech about how nonprofits can capitalize in evolving technologies in their day-to-day."
Grow with Technology
Allison Fine will lead a discussion at the DonorDrive pre-conference workshop on ways new technology can motivate, support, boost registration, and increase revenue. Live Fundraising experts from DonorDrive will be joining her, including Senior Implementations Manager, Meghan Nash, Product Manager, Kasey Cuppoletti, and Product Integration Developer, Ben Clayton. They'll focus on leveraging chatbots, the use of streaming to maximize donations, and automation technology. To register for this session,
please click here
.
Make It Last
At her keynote speech, Fine will address the hurdle of turning supporter transactions into lasting participant and donor relationships. She'll explain how to minimize stressful "organizational churn" and build loyalty with supporters.
Live Fundraising™ With Puppies
DonorDrive's booth is always popular at the conference. This year, attendees can visit the DonorDrive "Live Fundraising Lounge." The Louisiana SPCA will bring in rescue puppies for a Live Fundraising event.
About DonorDrive®
DonorDrive helps hundreds of organizations like Mothers Against Drunk Driving, Children's Miracle Network Hospitals, American Foundation for Suicide Prevention, and Arthritis Foundation to raise more than $1 Billion. Learn more at
DonorDrive.com
.
About Peer-to-Peer Professional Forum
The Peer-to-Peer Professional Forum supports professionals who manage peer-to-peer events that fundraise billion each year. The forum's conference, workshops, webinars, and online services provide access to information on driving program success, powerful networking, and recognition for outstanding work. The
2019 conference
will take place at the Hilton New Orleans Riverside, February 27th-28th, in New Orleans, LA.
About Allison Fine
Allison Fine is among the pre-eminent guides to the social media revolution. The author of the award-winning "Momentum: Igniting Social Change in the Connected Age", co-author of the bestselling "The Networked Nonprofit" and "Social Citizens Beta", she is also co-editor of Rebooting America and writes about the intersection of social media and social change on her blog: A. Fine Blog.
Contact
Joanna Harvey
Marketing Director, DonorDrive
D: 513.333.0450 Ext. 1025
jharvey@donordrive.com
Contact
DonorDrive
Joanna Harvey
866.244.0450
https://DonorDrive.com

Contact