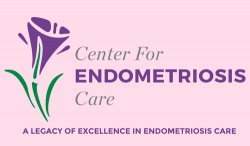 Atlanta, GA, March 01, 2019 --(
PR.com
)-- An estimated 176 million individuals around the world from every background struggle with endometriosis, a disease characterized by the presence of tissue somewhat similar (but not identical) to the lining of the uterus, found elsewhere in the body. Often called a "disease of theories," the definitive cause remains under constant debate, though many agree the origins are likely multi-factorial. The Center for Endometriosis Care (CEC) is joining the disease community in honoring March as Endometriosis Awareness Month by urging early diagnosis, timely intervention and expert, multidisciplinary care for the condition, citing the long diagnostic delays and suboptimal treatments so many struggle with.
Endometriosis is most commonly diagnosed on the pelvic structures, but can also be found outside the abdominopelvic region in such distant sites as the lungs. Wide-ranging symptoms include but are not limited to non-menstrual pelvic pain, bowel or bladder pain/dysfunction, painful periods, painful sex and more. For many, the symptoms may become so systemic and debilitating that their quality of life is significantly impacted. The condition is also sometimes associated with infertility and certain comorbidities. Though often referred to as a "menstrual disease," symptoms are not limited to painful periods and endometriosis can be diagnosed in those who do not menstruate, including after hysterectomy or menopause, among gender diverse individuals, and even in rare cis males. The disease can also be diagnosed in adolescents, despite early pain and symptoms being routinely dismissed as "normal."
Founded in 1991 by endometriosis pioneer Robert B. Albee, Jr., MD, the CEC treats endometriosis from a multidisciplinary perspective. "Minimally invasive surgical excision is the cornerstone of a high-quality, integrative approach to successful care," said Dr. Ken Sinervo, the Center's Medical Director and a world renowned endometriosis specialist. "Through the constant refinement of surgical techniques and our methods of coordinated care, it is truly possible to remove all endometriosis, including of the bowel, bladder and beyond," he said. "We also guide our patients through the 'big picture' approach post-operatively, using resources like pelvic floor therapy, nutritional guidance, pain management and other adjuncts," Dr. Sinervo noted.
Unfortunately, persistent myths and misinformation continue to enshroud the disease. Often publicized as simply "killer cramps," hysterectomy is often recommended as the "cure." Others are told the "only option" is powerful hormone therapy. Neither is true, says CEC surgeon and prominent endometriosis specialist, Dr. Jeff Arrington. "All options - including surgery - should be presented to a patient," he said, "but how that surgery is performed is important. Many do not understand the difference between surgical excision and surgery that knowingly leaves disease behind," said Dr. Arrington. "Superficial techniques simply burn the surface and leave disease intact - Laparoscopic excision, or LAPEX, on the other hand, cuts the lesion out entirely and importantly, also allows us to obtain biopsy confirmation of what was removed," he explained.
Both Dr. Sinervo and Dr. Arrington point to the fact that most of the Center's patients have already experienced previous failures with non-excisional surgery and the use of GnRH or other hormonal therapies. "It is critical to minimize the recurrent surgeries and failed therapies so common in endometriosis care," said Dr. Sinervo. The Center maintains that early intervention may reduce needless suffering and severity of the disease. "Many patients are given dismal prospects and limited choices. To be able to offer our patients hope, and make a positive impact on their quality of life, makes what we do so worthwhile," he said.
The CEC will be marking Endometriosis Awareness Month though participation in various events and efforts to help raise awareness and education about the disease, and the Center continues to offer free record evaluations to those concerned about endometriosis who may be seeking quality care. To learn more, visit www.centerforendo.com.