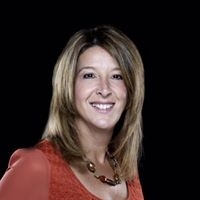 North Easton, MA, March 15, 2019 --(
PR.com
)-- Valerie Lyons of North Easton, Massachusetts has been recognized as a Woman of the Month for March 2019 by P.O.W.E.R. (Professional Organization of Women of Excellence Recognized) for her outstanding contributions and achievements in the field of real estate. Each month we feature women to represent their professions and industries due to their expertise and success in their chosen specialty.
About Valerie Lyons
Valerie Lyons has over 12 years experience in the real estate field. She is a licensed realtor at RE/MAX Platinum in Massachusetts. She is responsible for real estate sales south of Boston. She specializes in selling residential and commercial properties and short sales.
Born on March 29, 1969, Valerie attended Massasoit Community College and has been involved with human services for over 18 years which definitely serves her well with being able to adjust her style and manage all types of personalities. She was awarded Top seller by AIREP. Valerie's future plans include becoming an entrepreneur.
Valerie is a mother of three wonderful children, 2 boys and a girl. She has 2 grandchildren which are her world. She loves to travel and just got back from a mission trip in Africa where they continue to help improve the standard of living there by providing clean well water, construction of greenhouses and chicken coops for food sustainability. She also enjoys going to the beach Cape house and spending time with her family.
Valerie states, "I am a one stop shop for buyers and sellers as I have the resources you need to follow through with your dreams of home ownership. I provide you with top notch lenders, legal advice, financial advice, credit repair, home repair contractors; you need it, I'll find it. Most of all, I provide white glove service to create a smooth buying/selling process. I am passionate about helping individuals have the American Dream of Homeownership!
I love what I do!"
For further information, contact https://global.remax.com/AgentProfile.aspx?AgentID=1025581005.
About P.O.W.E.R. Magazine (Professional Organization of Women of Excellence Recognized) and Powerwoe.com
P.O.W.E.R is a website as well as a digital and print magazine featuring celebrities and everyday hardworking professional women. Our mission is to provide a powerful network of empowering women who will mentor and inspire each other to be the best they can be. Through our valuable services, our members can network, collaborate with like-minded professionals, gain recognition and obtain knowledge from those who have already achieved success.